Lisa Bryant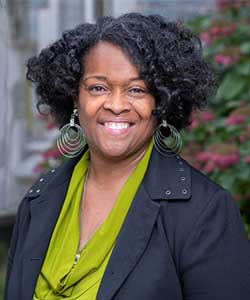 Adjunct Professor
E-mail:
Lisa Bryant

Office: Wayne 209
Office Hours: Mondays 10am-11am, Wednesdays 2pm-3pm, Zoom by appointment
Lisa Bryant is an Adjunct Professor in the Communication and Media department, where she teaches Business and Professional Speech SPK230 & the Fundamentals of Public Speaking SPK208.
She has earned a BS degree in Liberal Studies with a minor in Music Education from West Chester University, a BA in Theology from Chesapeake Christian College, an MA in Theology from the International Christian College, and earned her life coach certification from Transformation Academy.
Lisa is the President/CEO of LM Bryant Consulting, LLC which is a consulting firm that inspires people to live their best lives by helping them build their confidence and increase their self-esteem. She is also author of "You Are Enough: Keeping It 100 With Yourself 2.0", an uplifting book and journal that encourages people of all ages to face the potentially paralyzing traps of their past, and/or present, that could stop them from living the life that they were created to live. She is also the co-host of "Food For The Body and Food For The Soul", a family show that highlights food from local restaurants, provides words of encouragement, games and interviews of small business owners. The show is currently airing on "This Is It TV", which is a digital network.
Lisa is the Past President of the West Chester University Alumni Association, as well as the chaplain of the Epsilon Omega Chapter of Zeta Phi Beta Sorority, Inc. Lisa is an Honorary Member of the Abbe Society.