Michael Pearson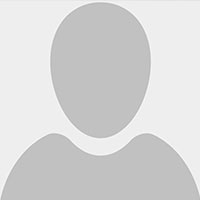 Associate Professor
Office: Wayne 225
Phone: 610-436-2550
Office Hours: Tuesday/Thursday, 10:00-10:50am or 1:50-2:30pm or Skype; Friday, 10:00am-12:00pm or Skype
Please contact me through Skype. My handle is WCUwebcourse. If you don't have Skype you can easily download the program for Windows or Apple computers and the app for Android or Apple phones.
Dr. Pearson is interested in distance education, computer-mediated communication, and innovative ways to use computers in education. Dr. Pearson created the first online course in the Pennsylvania State System 14 universities and served as the Special Assistant to the Chancellor for Distance Education. He also pioneered the use of computers in the classroom at WCU by designing and developing the first classroom to use computers with projectors and was appointed as the university's first Multimedia Director. Dr. Pearson is a former IBM Consulting Scholar and has been awarded a US Patent for his educational software. His current project is the serving as the Director of "The Pennsylvania Computer Museum" which is one of the largest collections of rare computers in the United States. You can follow the progress of that project at The Computer Church.
He has also maintained a strong interest in rhetoric and teaches the Argumentation and logic course.
50 years ago, pictures were expensive. You needed a camera, film, development, and a scrapbook to store your pictures in. Computers/smartphones have made creation, manipulation, storage, and searching of images as common and as cheap as writing words. Dr. Pearson's image does not appear here in order to help raise awareness about the importance of striving to maintain "image privacy" in an increasingly ideographic world (and to avoid scaring little children).
Dr. Pearson holds a B.A. from Iona College, an M.A. from William Patterson College, and a Ph.D. from Temple University. Dr. Pearson joined the faculty of West Chester University in 1987.