Martin S. Remland, Ph.D.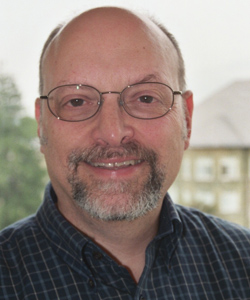 Dr. Remland is a Professor of communication, specializing in the study of nonverbal communication, with a particular interest in power, status, and cross-cultural differences. He holds a B.A. from Western Illinois University, an M.A. from Central Michigan University, and a Ph.D. from Southern Illinois University.
Dr. Remland is the author of the book Nonverbal Communication in Everyday Life, 4th edition, 2016 (SAGE Publications), co-author of the book Intercultural Communication: A Peacebuilding Perspective, 2015 (Waveland Press), co-author of the book Interpersonal Communication Through the Lifespan, 2007, (Pearson), co-author of the book Argumentation and Debate, 2nd edition 2015, (Kendall Hunt) and a contributing author of the Handbook of Nonverbal Communication, 2006, (SAGE Publications), and the International Encyclopedia of Organizational Communication, 2016 (Wiley-Blackwell). He has published several book chapters, and his research on nonverbal communication has appeared in numerous academic journals in psychology and communication: The Journal of Social Psychology, Journal of Nonverbal Behavior, Sex Roles, Perceptual and Motor Skills, Journal of Business Communication, The International Journal of Conflict Management, Communication Quarterly, Southern Communication Journal, Women's Studies in Communication, The New Jersey Journal of Communication, The Ohio Speech Journal, and The Journal of the American Forensics Association (now Argumentation and Advocacy).
He joined the faculty of West Chester University in 1991.