Grant Supports Documentary Film on Dr. Grasty Gaines
August 18th, 2016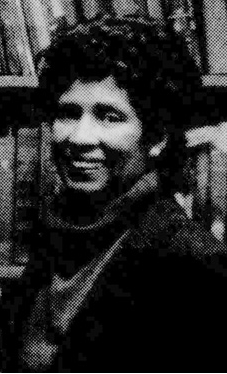 Communication Studies instructor Jesse Piersol and Dr. Ruth Porritt from the Department of Philosophy have received an EAIDI grant to produce a short documentary film about Dr. Patricia Grasty Gaines, co-founder of the Frederick Douglass Institute and visionary leader in the field of multicultural education. Along with Dr. James Trotman, Dr. Gaines co-founded the Frederick Douglass Institute of WCU in 1995 and continued to develop its multicultural projects until her death in 1999. Their film will share some of Pat's story as told through the eyes of those who knew her, as well as current students who have been impacted by her legacy.
The Equity, Access, Inclusion, and Diversity Initiatives (EAIDI) Grant is offered to faculty members through WCU's College of Arts and Humanities. In addition to preserving the legacy of Dr. Gaines, their project aims to bring her work and vision to a new generation of students, and also welcome traditionally underrepresented student populations to WCU, a key focus of the university.
Pre-production for the project is underway, and the goal is to premier the film next spring at the annual Dr. Patricia Grasty Gaines Multicultural Awards Dinner.
(This 1986 photo of Dr. Grasty Gaines is courtesy of The Quad.)
Back to top of page.