Launch of New Online Poetry Journal, 832 on High
On Leap Day, February 29, 2016, from 7:30-9:30 p.m., two advanced poetry writing workshops, taught by Dr. Kim Bridgford, participated in a pop-up reading up and down High Street to celebrate the new online poetry journal, edited by West Chester University students, 823 on High. Work for the journal was selected in ENG 275, Literary Editing and Publishing. Submissions to the inaugural issue came from some of the top writers in the United States; they were judged anonymously.
As part of the reading, students chose two favorite poems from the journal and two of their own poems. The reading stretched in seven separate reading stations from Swope to Starbucks in downtown West Chester.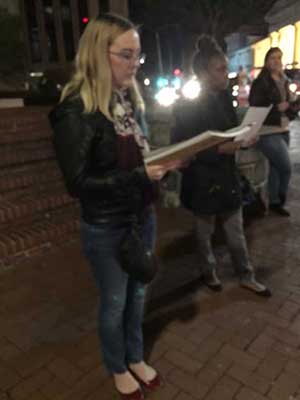 Mercedes Thomas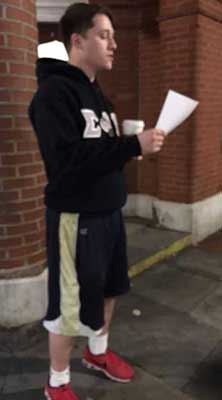 Gabe Gladfelter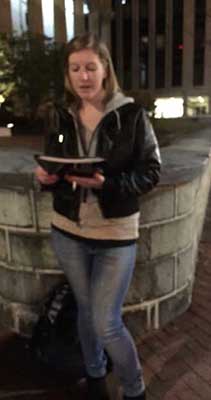 Crystal McCalicher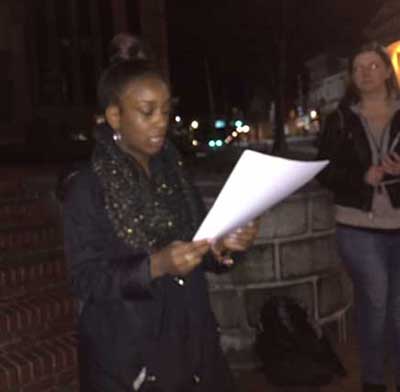 Inesha Smith
Back to top of page.