Justin Rademaekers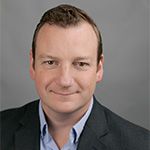 Associate Professor; Graduate Coordinator; Writing Across the Curriculum Director
Main Hall 541
JRademaekers@wcupa.edu
610-436-2745
Education
Ph.D., Purdue University
M.A. (Writing Studies), Saint Joseph's University
B.A. (English), East Stroudsburg University of Pennsylvania
B.S. (Environmental Science), East Stroudsburg University of Pennsylvania
Interests
Writing across the Curriculum/Writing in the Disciplines
Writing Program Development
Environmental Rhetoric and Ecocriticism
Postmodern Science Communication
Critical Theory
Interdisciplinary and Transdisciplinary Collaboration
Selected Publications
Rademaekers, J.K. "Composition Studies and Transdisciplinary Collaboration: An Overview, Analysis, and Framework for University Writing Programs." Composition Forum, 51. Spring 2023.
"Reflecting on Action & Acting on Reflection: High-Impact Environmental Learning in English Classrooms." With Cheryl Wanko. In Climate Consciousness and Environmental Activism in Composition. Ed. Joseph Lease. Lexington Books. 2020
"Performing Critical Thinking in Written Language: Defining Critical Thinking from the Assessor's View." (with Lauren Detweiler). Double Helix: A Journal of Critical Thinking and Writing. Vol 7. 2019.
"Getting Specific about Critical Thinking: Implications for Writing Across the Curriculum" The WAC Journal, vol. 29. 2018.
"Is WAC/WID Ready for the Transdisciplinary Research University?" Across the Disciplines, 12:2 (2015).
"Framing and Reframing in Environmental Science: Explaining Climate Change to the Public." Journal of Technical Writing and Communication 44:1 (2014): 3-21. Co-authored with Richard Johnson-Sheehan.