Allison Velez Receives the 2016 College of Arts and Sciences Outstanding Student Award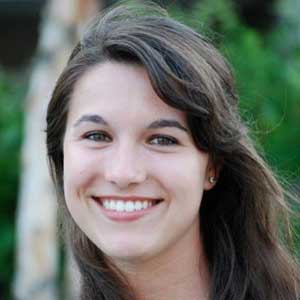 English BA and Honors College student Allison Major has been named CAS 2016 Outstanding Student. As the explanation of the award details, "The primary criterion for defining an outstanding student is exceptional intellectual or creative achievement both inside and outside the classroom . . . Secondary criteria are involvement in extracurricular activities on campus and involvement in service activities on or off campus. Allison was nominated by faculty in the English department and the Honors College. The following excerpts from her English faculty nomination letter helps explain why Allison was so well-deserving of this honor.
Ms. Velez ranks in the highest tier of CAS's undergraduates. That she has maintained a 4.00 GPA for her entire undergraduate career no doubt suggests as much, but this performance merely scratches the proverbial surface of what warrants her designation as outstanding. Unfailingly willingly to take intellectual risks, she is deeply committed to challenging herself as a thinker, communicator, and citizen. Perhaps more impressive is how well Allison consistently—and seemingly effortlessly—integrates these various roles to effect positive change. …
It is not hyperbolic to say that I have perhaps never seen such an extensive record of service in one so young. Dating from 2011, her involvement extends to over twenty organizations and outreach efforts, and within each of these groups she has typically performed many, many roles.
In many ways a renaissance student who excels in all she undertakes, Allison represents the type of student CAS should honor and celebrate. WCU is fortunate to have her among its student body; she is truly outstanding academically and personally.
Back to top of page.