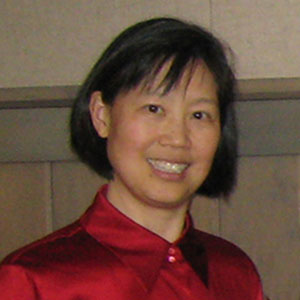 Cecilia Chien
Professor of History
730 Wayne
610-436-2995
Courses Taught
HIS 100: Global History since 1900
HIS 101: History of Civilization I
HIS 305: Modern China
HIS 306: Chinese Civilization
HIS 397: Topics in World History: History of East Asia
HIS 397: Topics in World History: East Asia in Film
HIS 399: Topics in US History: The Asian American Experience
HIS 400: Seminar
HIS 505: History and Culture of East Asia
HIS 603: Readings in World History
About Me
Dr. Chien is the Department's East Asia specialist (Ph.D., Harvard). During her graduate studies, she traveled in East Asia and lived in Tokyo and Kyoto, Japan for several years. Before coming to WCU in 2005, she taught for 10 years in Hong Kong during its transition from British colony to Chinese sovereignty.
Dr. Chien's first book was a study of merchant-state relations as seen in middle-imperial China's salt industry from the 10th-13th centuries. Her new research involves regional and family history. Her ancestor, the king of a wealthy kingdom in the Yangzi delta in the 10th century, is the centerpiece of contemporary efforts to promote cultural heritage, nationalism and identity, environmental conservation, and global tourism.
Dr. Chien teaches courses on pre-modern and modern East Asia, East Asian history and film, the Asian American diaspora, and world civilizations. She has encouraged and mentored dozens of students to participate in programs for English teaching overseas, study abroad, and other exchanges. She aims to spread the word on how the rich cultural traditions of Asia in the curriculum enhance liberal arts education and promote cross-cultural understanding in today's mobile world of diverse societies.
Back to top of page.