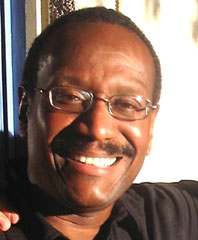 Jerome M. Williams
Professor of Languages & Chairperson
M.A., M.Phil., Ph.D., Yale University
B.A., Haverford College
Research Interests
colonial Brazil, religious iconography, and sixteenth- and eighteenth-century Latin America, the Inquisition in the Americas
Recent Publications/Activities
Eighteenth-Century Oratory and Poetic Contests in Peru (Juan de la Cuesta Hispanic Monographs, 2009)
co-editor of Bajo en cielo peruano: The Devout World of Peralta Barnuevo: La Galeria de la Omnipotencia and Pasión y Triunfo de Cristo (U. of North Carolina Press at Chapel Hill, 2008)
"The Spirit of Literary Collaboration in Bermúdez de la'Torre and Peralta Barnuevo" in Dieciocho. (Spring 2010, num. 33.1). 7-46
"The Repression of CryptoJews in Lima: The Sacrifice of Ana de Castro," Shippensburg Journal of Modern Languages (issue 1, Fall 2009). 55-70.
"Popularizing the Ethic of Conquest: Peralta Barnuevo's Historia de España vindicada" in Creole Subjects in the Colonial Americas: Empires, Texts, Identities. Eds. Ralph Bauer and José Antonio Mazzotti, Omohundro Institute of Early American History and Culture, Williamsburg, VA. University of North Carolina Press, 2009, 412-41.
Classes Regularly Taught
Advanced Readings (315), Survey of Latin American Literature (331), Survey of Spanish Literature (330), Latin American Theatre (411/544), Colonial Latin American Literature (541), and Latin American Short Story (Seminar 446/556).
Back to top of page.