Japanese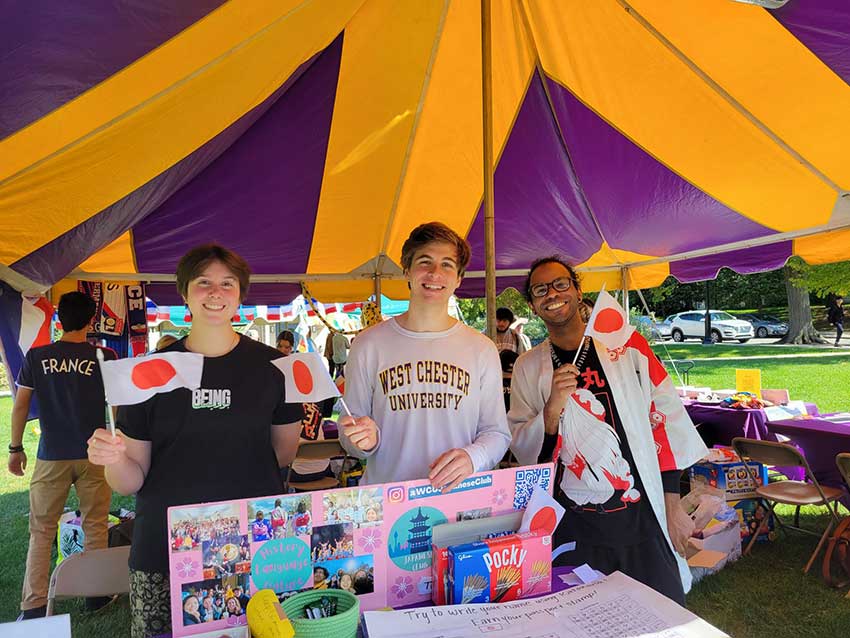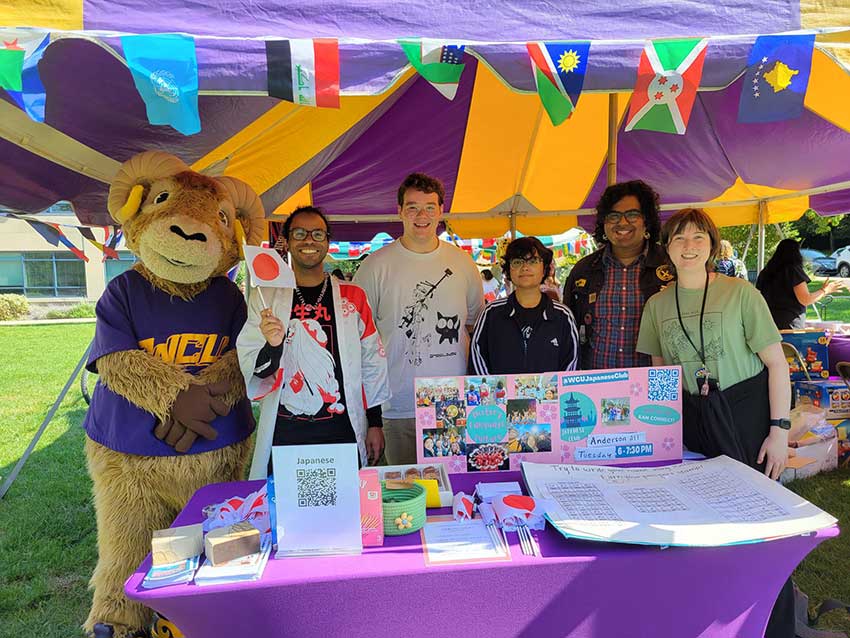 The Department of Languages and Cultures offers the following courses in Japanese:
The Japan Exchange and Teaching Programme
Kim Giesupie, who graduated from WCU after studying Japanese for 2 years , applied for the JET (The Japan Exchange and Teaching Programme) after one year of working.

Eric Lundberg, who graduated from WCU in May 2016 after studying Japanese for 4 years (including 1 year at Hosei University in Japan), also got accepted into the JET. He has already left for Japan at the end of July 2016 and is scheduled to teach English working in a Junior High School in Kobe, Japan.

You may know about this program, which is the best exchange program the Japanese government offers. The best students from all around the globe (college graduates) apply every year and have to go through a strenuous written examination and interview. All Japanese programs at well known colleges and universities aim for the acceptance of their students. Kim and Eric were selected as one of recipients among other candidates! Finally, WCU has winners in this very competitive program, so congratulations to Kim and Eric!

The program involves teaching in Japan for a year, and includes over $40,000 of stipends. Consider applying!
Exchange Program Between West Chester University and Hosei University, Japan
An exchange program between WCU and Hosei University, Japan started in 2014: two Japanese students came to WCU and two WCU students went to Japan in 2014. In 2015 three WCU students studied in Japan and three Japanese students came to WCU from Hosei University. Another WCU student is leaving for Japan in April of 2016.
Visit the Program website with details about application process and deadlines at:
For more information about the program, contact our Japanese instructor: Naoko Rotunno.
The Japanese Club at WCUPA
Students can participate in the activities programmed by the Japanese Club. Check the club information and activities in the links below:
Back to top of page.