High Impact Education for the 21st Century
We offer academic programs that feature small classes, excellent internship opportunities, and highly qualified faculty who are committed to teaching excellence and a wide range of research interests. We strive to prepare students for diverse careers in multiple fields through focusing on academic innovation, globalization, sustainability, and community partnerships while being impactful, inspiring, interdisciplinary, innovative, and inclusive.
The College of Business and Public Management employs over 150 faculty, offering 14 undergraduate degrees, 16 undergraduate minors and seven graduate programs organized into seven departments. In addition to the West Chester Campus, we offer courses and support programs at two additional locations: West Chester University's Center City campus in Philadelphia and Delaware County Community College.
Our School of Business is accredited by AACSB International, the global accrediting body for schools of business, the Bachelor of Science in Urban and Environmental Planning is accredited by the PAB, and the Master of Public Administration is accredited by NASPAA. The college is also committed to incorporating social responsibility into its curriculum and is a signatory school of Principles for Responsible Management Education (PRME).
In the College of Business and Public Management, we consider student success to be our success and we are dedicated to providing our students with the educational resources they will need to thrive. We really appreciate your interest in our college and encourage you to contact us if you would like more information about our programs.
Sincerely,
Evan Leach, Ph.D.
Dean, College of Business and Public Management
Mission
The mission of the College of Business and Public Management is to provide high quality - high value education through excellence in teaching and scholarship, community engagement, interdisciplinary collaboration, and experiential learning.
Vision Statement
To be a leader in higher education by creating and sharing knowledge in an innovative, inclusive, and collaborative learning-centered environment to equip students to face local, national and global challenges.
Core Values
The dedicated faculty and staff will:
Foster student success through effective teaching and advising.
Develop innovative curricular and co-curricular programming.
Operate ethically and sustainably.
Create an inclusive and supportive learning community.
Encourage research and scholarly activities that advance knowledge, pedagogy and practice.
Engage with the community to serve the public good.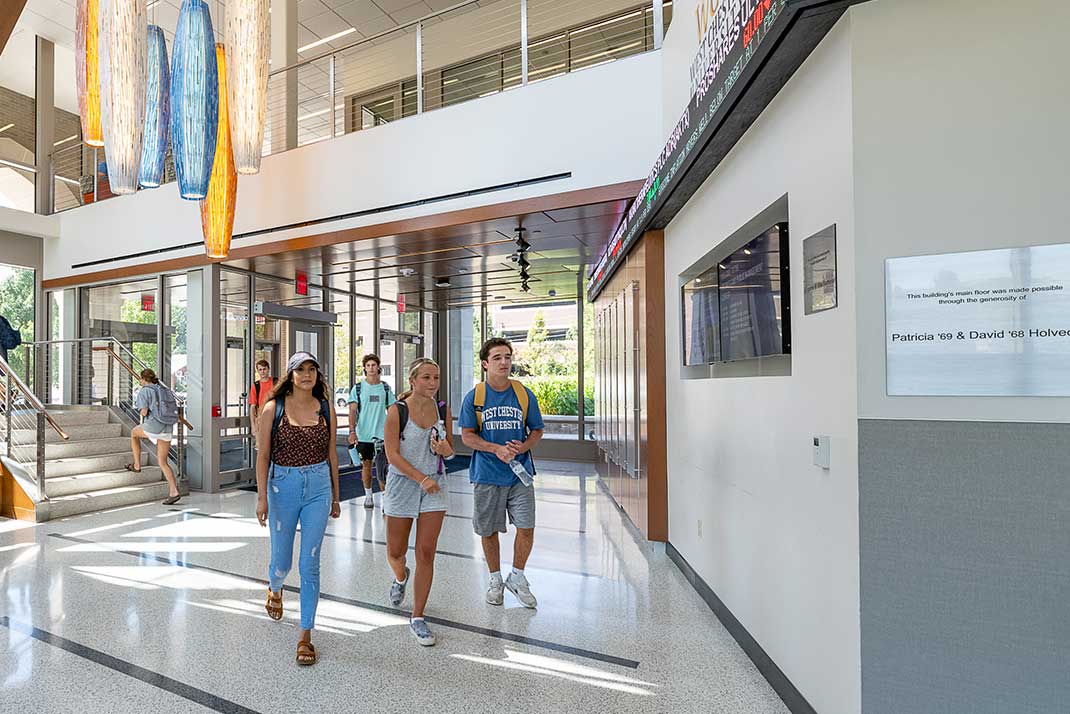 College of Business & Public Management

Helpful Links
Business and Public Management Events