Welcome!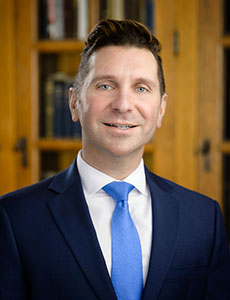 As interim provost and senior vice president, it is my pleasure to welcome you on behalf of West Chester University's community of educators. Our exemplary faculty and staff are dedicated to the future success of our students and to WCU's mission to develop graduates to succeed personally and professionally and contribute to the common good.
As interim provost, I serve as the University's Chief Academic Officer. My primary responsibility is to provide leadership in the areas of academic program and policy development, accreditation, assessment, faculty and staff development, program review, and I also serve as liaison with the Pennsylvania State System of Higher Education and the Middle States Commission of Higher Education.
I maintain meaningful relationships with the president, other vice presidents, and deans and play a critical role in promoting shared governance as a member of Deans,' Academic Affairs and President's Councils, and the Curriculum and Academic Policies Council. I lead on a wide range of matters of institutional importance, including operational and strategic planning with oversight for the offices of Institutional Research, Information Systems & Technology, Enrollment Management, Registrar and Enterprise Systems, the University's Libraries, and the Honors College.
At West Chester University, our faculty and staff are committed to ensuring an environment of trust, collaboration, equity-mindedness, compassion, grace, and honesty as outlined in our Trusting Team Statement. Further, as a community of educators, we hold these guiding principles as paramount to conducting our mission:
Fostering student, team, and university success.
Employing rigorous and systematic institutional planning and assessment to ensure continuous improvement.
Providing honesty and transparency in communication and policies.
Upholding our strong commitment to shared governance.
Sincerely,


Jeffery L. Osgood, Jr., Ph. D
Interim Provost and Senior Vice President
Professor of Public Policy & Administration
Deputy Provost

Useful Links