Dr. R. Lorraine (Laurie) Bernotsky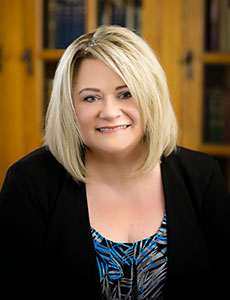 Executive Vice President and Provost
LBernotsky@wcupa.edu
Dr. R. Lorraine (Laurie) Bernotsky is Executive Vice President at West Chester University of Pennsylvania, the largest university in the Pennsylvania State System of Higher Education (PASSHE). As Executive Vice President, she oversees the University's Budget and Planning and Labor Relations functions. Currently, Dr. Bernotsky is on a limited-time assignment with Pennsylvania Western University (PennWest), where she is supporting the transition of three PASSHE universities into one. Before taking on this new responsibility, she also served as Provost in addition to her role as Executive Vice President.
Prior to assuming the roles of Executive Vice President and Provost, Dr. Bernotsky served as Associate Provost and Dean of The Graduate School at WCU, providing leadership in the areas of curriculum development, general education, new program development, program review, assessment, regional and specialized external accreditation, articulation agreements with other 2- and 4-year institutions, academic policies, and faculty development. During the past several years, she led the approval of WCU's five doctoral programs: the Doctor of Nursing Practice, the Doctor of Public Administration, two doctoral degrees in Education, and the Doctor of Psychology.
Dr. Bernotsky is also the founder of WCU's Center for Social and Economic Policy Research. As the Center's founder and first director, her efforts in development yielded over $3 million in funding from state, foundation, corporate, and nonprofit sources to sustain the Center's research activities. The Center has strong connections with government and nonprofit organizations in the region and has prepared and disseminated dozens of technical research reports, presented findings in a variety of public and community venues (radio, print media, television, and live events), and maintained an active research, evaluation, and policy expertise presence on behalf of WCU for local and regional nonprofit, public, and private organizations.
Dr. Bernotsky earned an M.Phil. and a D.Phil. in Politics from the University of Oxford and an M.A. in Sociology from Temple University. She has taught undergraduate and graduate courses in politics, research methods, and public administration. Her research interests and publications include women in politics, race, class and gender theory, economic development, as well teaching and learning. Her professional publications include policy papers and evaluation studies. Her community and professional activities include founding WCU's Legislative Fellows program, serving on the Leadership Chester County Board of Directors, and serving on the Executive Committee of the Chester County Economic Development Council Board of Directors.
Back to top of page.