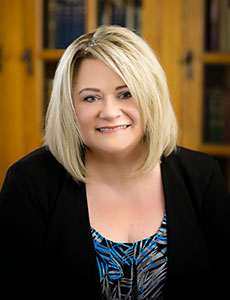 Dr. R. Lorraine (Laurie) Bernotsky
Executive Vice President
Provost
Professor of Public Policy & Administration
LBernotsky@wcupa.edu
Dr. R. Lorraine (Laurie) Bernotsky is Executive Vice President and Provost at West Chester University of Pennsylvania, the largest university in the Pennsylvania State System of Higher Education. In her role as Provost, Dr. Bernotsky leads the Academic Affairs Division, which is comprised of five colleges offering more than 100 academic degree programs and houses the Office of Institutional Research, the Center for International programs, the offices of undergraduate admissions, enrollment management, financial aid, The Graduate School, and undergraduate student support services. Roughly 850 faculty serve more than 17,000 students, 3,000 of whom are graduate students. In her role as Executive Vice President, Dr. Bernotsky leads in the areas of Budget as well as Labor Relations. Read more about Dr. Bernotsky.
Vision Statement
West Chester University's Division of Academic Affairs offers outstanding curricula and a variety of educational and cultural resources for students, alumni, and citizens of southeastern Pennsylvania. Our strengths are evidenced by a general education program grounded firmly in the liberal arts and sciences tradition and by excellent teacher-preparation programs. Above all, WCU is committed to providing a rich learning environment for all students.
As a university owned by the citizens of Pennsylvania, we value our mission to provide the best educational opportunities possible which will enable our students to successfully address the concerns of a global society. To meet these objectives we provide:
Responsive Advising for Students,
Developmental Student Programming, and
Instruction that emphasizes critical thinking, knowledge of and respect for diversity, and effective communication.
We are committed to excellence in serving our students and helping them to excel in their academic endeavors while valuing the contributions that they bring to the University community.
Back to top of page.