Student Activities and Experience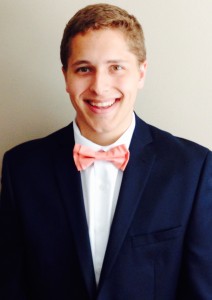 Families are messy. Every time I leave a family gathering I cannot help but think "What just happened?" My hobby of dissecting patterns of behavior in my family evolved into an academic pursuit after studying family communication under the guidance of Dr. Jenks. I soon learned about Family Systems Theory, a systematic approach to understanding roles, patterns, and relationships within families. As a graduating Communication Studies senior, SURI provided me with an opportunity to build a bridge between my undergraduate study of communication and my graduate study of theology and religion. Communication scholars and spiritual care providers both utilize Family Systems Theory in their training and practice, and through SURI I was able to identify this intersection and explore the evolution, limitations, and application of Family Systems Theory. Through an extensive literature review and interviewing professionals who utilize systems thinking, my mentor, Dr. Elizabeth Munz, and I were able to gain a strong understanding of the theory's use and nuances. Upon the completion of SURI, Dr. Munz and I continued to refine our research and submitted our work to the Eastern Communication Association. To our great excitement, we were accepted to present our research at the 106th Annual Eastern Communication Association Convention in Philadelphia in April of 2015. Through SURI, and the presentation of this research at ECA, I gained an invaluable experience in following a budding curiosity the whole way to the presentation of findings in a professional academic setting. I am so grateful to WCU, SURI, and Dr. Elizabeth Munz for their student-centered support which granted me the chance to pursue my passion for learning about families, mess and all.
Dr. Eleanor Shevlin (Department of English), Zoey Mills (SURI participant), and Tara Wink (Special Collections Librarian) talk about book history, SURI experience and special collections at WCU.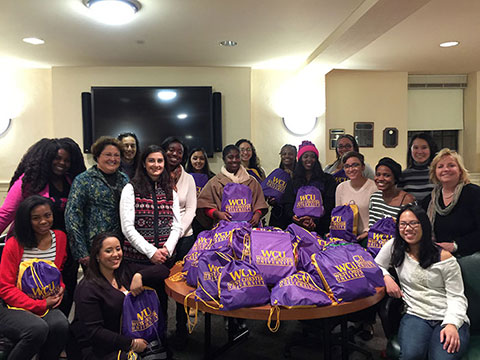 Dr. Lisa Ruchti (Women's and Gender Studies and Sociology) and Caitlin Brown (Women's and Gender Studies SURI Participant) conduct interview and observation research on the experiences of women of color students at WCU.
Back to top of page.