University Ambassadors
What is the Role of a University Ambassador?
An Ambassador is an essential part of the West Chester University Admission and Recruitment team. Families will often engage with Ambassadors before they make any decisions about WCU. Ambassadors make a real difference in the public's perception of West Chester University. This is proven not just at WCU, but at all colleges and universities. Ambassadors are a leading factor in whether a prospective student takes the next step towards enrollment.
All Ambassadors will complete a training process within the Office of Admissions. If you are interested in becoming an Ambassador, please reach out our Advisor,
Najla Whitehead.
What Are Our Expectations for You?
All Ambassadors are expected to assist with tours at least once a week. There will be approximately 3 Saturday events per semester. In addition, Ambassadors are required to assist with at least 2 special events per semester. Specific time requirements may vary.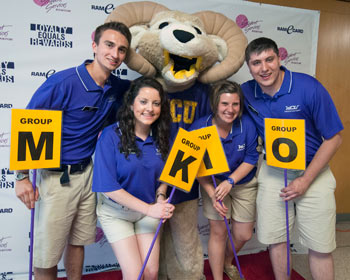 ---
Back to top of page.