Visit Us FAQs
Visitor parking is located in the Student Recreation Center Garage. At tour check-in (first floor of the SECC building), you'll receive a parking code to use when exiting the garage.
275 North Campus Drive West Chester, PA 19383
Campus Map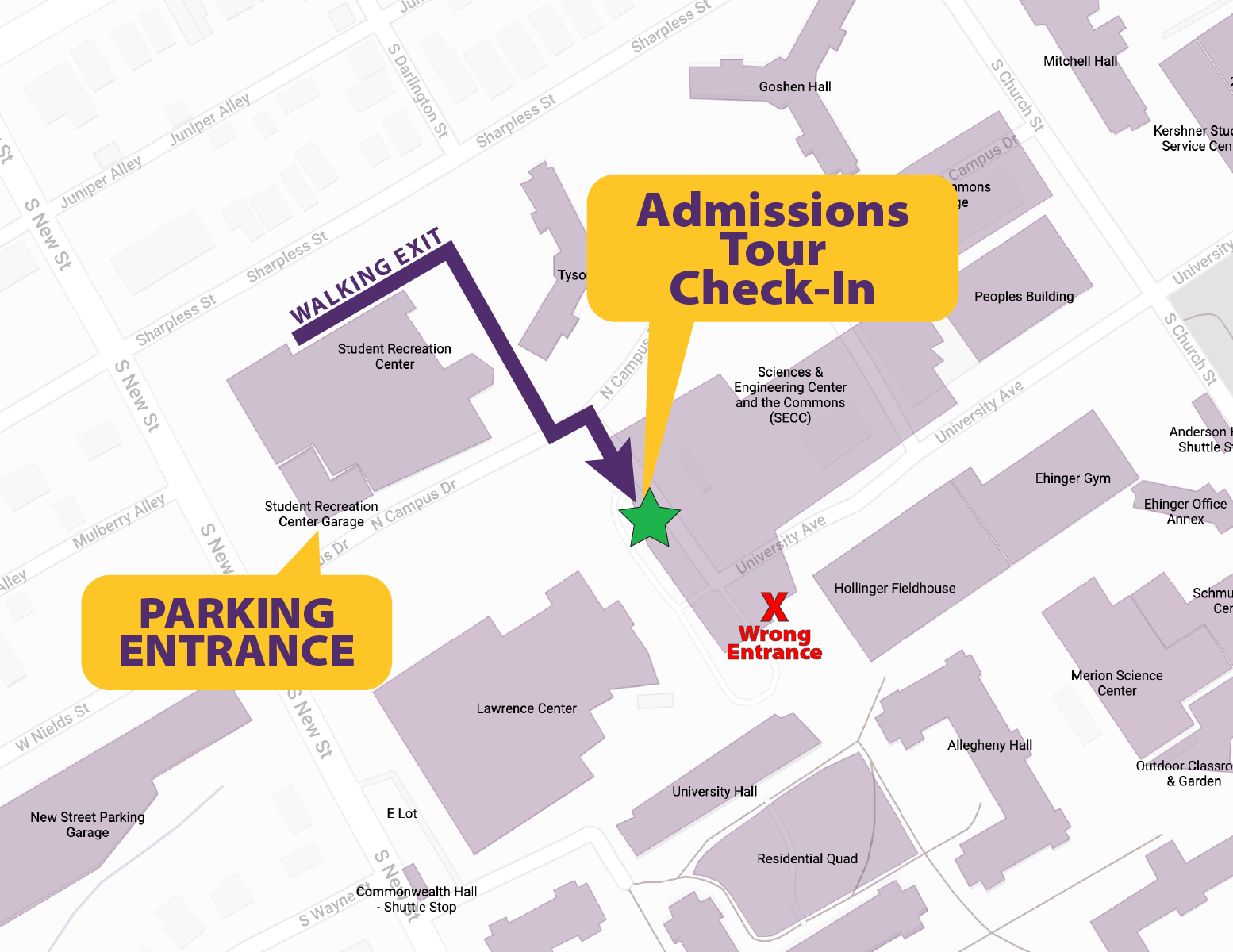 The Sciences & Engineering Center and The Commons (SECC), first floor
155 University Ave
West Chester, PA 19383
Campus Map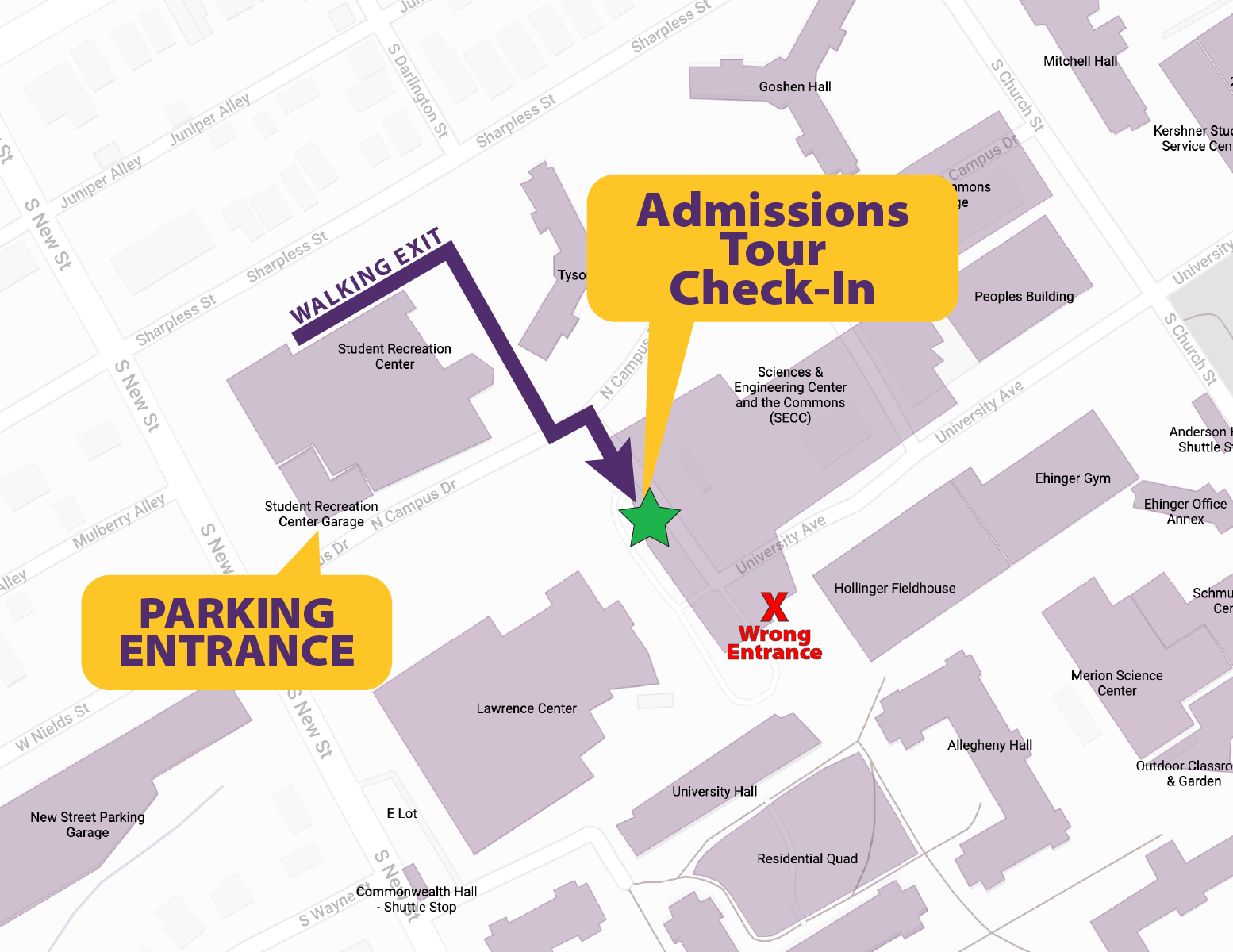 As of February 28, 2022, West Chester University's campus is mask-optional.
Confirmations are sent to the email address used on the registration form and may have gone to your spam folder. After checking your spam folder, if you still have not received your confirmation, please e-mail the below information to
Undergraduate Touring
and we will send another email:
Student's first and last name
Tour date and time
WCU is serviced by SEPTA's Route 104 bus. The bus starts at the 69th Street Transportation in Philadelphia and ends on campus. Visit
SEPTA's website
for schedules and more information. Additional public transportation options connecting to the 104 bus can be found using the Directions feature
here
.
If you forget your parking pass, please park and come to the Admissions Desk located in the Sciences & Engineering Center and The Commons (SECC), first floor
155 University Ave
West Chester, PA 19383
Campus Map
Please
e-mail Undergraduate Touring
if you can no longer keep your appointment with the Office of Admissions. Once we cancel your original reservation, you may sign up for any open date and time.
If you are unable to select your desired time, it means that we are full to capacity.
Please feel free to contact any of the
Academic Departments
or
Coaches
directly to set up an appointment for the date you will be visiting our campus.
The downtown area is approximately four blocks from campus, via Church Street or High Street. For additional details, please visit
West Chester's website
.
In the case of inclement weather, please check the
WCUPA.edu Homepage
or call
610-436-1000
. If classes are canceled, all tours are as well. In the event of a delayed opening, visitors will be emailed to inform them about any changes to their visit.