Communication and Media Studies

Graduate Program

Welcome to our graduate program! In a competitive job market, effective communication is essential to leadership and to building strong, successful working/interpersonal relationships with others. A Master of Arts degree in Communication Studies will make you more marketable in a variety of fields. By acquiring theoretical knowledge and research skills, our students and graduates can best apply their education in their chosen career.
Courses
Graduate courses in Communication Studies provide students with an understanding of and experience in human message-making exchanges. Cognizant of its roots in oral rhetoric, the Department expects each student to develop effective presentational ability. Most areas of study are directly applicable to influence systems, interpersonal and public relationships, opinion-making, cultural awareness, mass communication, conflict resolution, and career settings.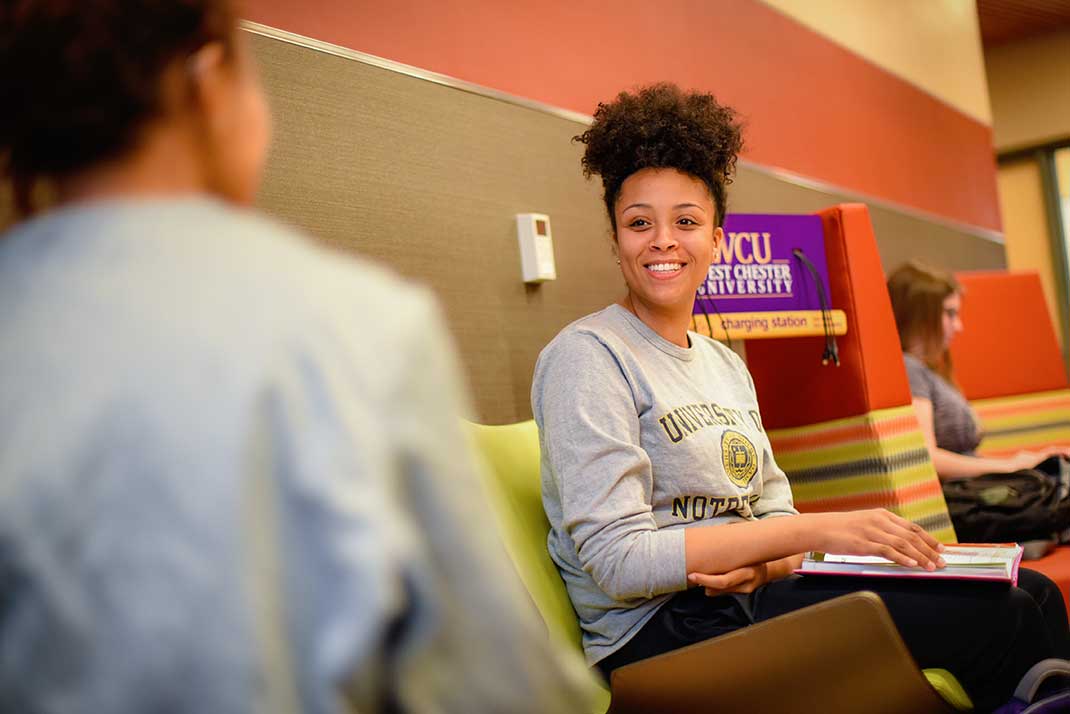 Admission
Application to the Master of Arts Program in the Department of Communication Studies is made through the Graduate School Office and Sponsored Research. An admission application packet should be obtained online directly from that office and returned to the same office upon completion. Please go to the WCU Graduate page and select "Apply Now" to obtain the packet.
Tuition and Financial Aid
For information on graduate tuition and fees, please visit the Bursar's Tuition page.
The Department does not offer direct financial aid. It does, however, receive authorization for a limited number of graduate assistantships each year through the Office of the Graduate School and Sponsored Research. The Department makes every effort to direct deserving students toward financial support.
Testimonials
Our alumni choose many different paths upon completing their degrees. Here are some bios of some of our alumni. Many alumni remain active in the COM program by engaging in mentoring relationships with current student, returning for social events, and providing networking opportunities for students.
Affiliated Faculty
Michael Boyle, Ph.D.
Roger Gatchet, Ph.D.
Maxine Gesualdi, Ph.D.
Edward Lordan, Ph.D.
Meghan Mahoney, Ph.D.
Elizabeth Munz, Ph.D.
Denise Polk, Ph.D.
Kanan Sawyer, Ph.D.
Megan Schraedley, Ph.D
Julia Waddell, Ph.D.
Back to top of page.