Facilities and Materials at West Chester University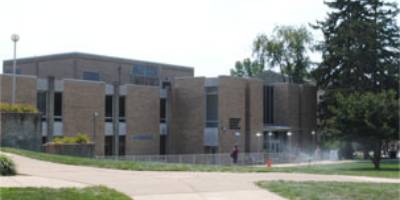 The Sender Frejdowicz Holocaust Library Collection was founded in November 1999. The Sender Frejdowicz Study Center was added in March 2000 with an endowment from Dr. Felix and Mrs. Ruta Zandman. These gifts memorialize the life of Sender Frejdowicz, Holocaust survivor and uncle of Dr. Zandman. The Library and Study Center maintain outstanding collections of reading materials, educational teaching resources, and technological equipment. Books are available in English, German, Polish, and French.
Additional endowments from the Mandell Foundation and from Joe Fineman have helped provide books, journals, units of study, videocassettes and teaching materials to existing information. We have a collection of children's books as well in the Faye A. Collicott Children's Room. Please contact Dr. Friedman at 610-436-2972 or jfriedman@wcupa.edu for an appointment to use the study center, which is located in Francis Harvey Green Library in room 309.
The Sender Frejdowicz Holocaust Book Collection is housed in room 308 of the Francis Harvey Green Library of West Chester University. It includes books, pamphlets and maps available to students and teachers of the Holocaust as well as to the general public.