Multicultural Recruitment & Community Outreach
West Chester University is dedicated to fostering and developing an inclusive and welcoming campus community. Students invested in the mission of diversity should consider volunteering with the Office of Admissions and become a Multicultural Recruitment Ambassador (MRA) .These students give daily tours to prospective student and participate in different admissions events. The Office of Admissions hosts multicultural events throughout the academic year for both prospective and admitted students, such as, the annual Check Us Out Day, Discover WCU and Shadow Day for high school juniors. This page will be updated regularly to reflect our upcoming events.
All questions can be
e-mailed to undergraduate multicultural admissions.
Events
Multicultural Recruitment Ambassadors
Matthew N. Irizarry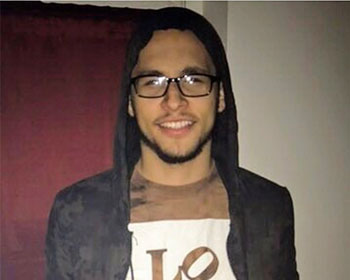 Matthew N. Irizarry
Hometown : Philadelphia, PA
High School: Central High School
Involvement: Vice President - Latino American Student Organization, Más Flow Latin Dance Team, Public Relations - NAACP Chapter of WCU, Former Exec Board Member of Black Men United, DJ host for 91.7fm WCURadio The Curve, Peer Mentor for the Lawerence A. Dowdy Multicultural Center
Why I chose West Chester: I chose WCU more than the usual "not too far, not too close" or "one of the less expensive state schools." But because I was comfortable and content knowing that I had support and friends already on campus and knew what I'd major in would suit me best at WCU.
Advice: My advice is stay hungry, grind, and trust the process! College is what you make it. Fun, productive, unproductive, or a waste of time/money. It's up to you to live it up.
Fun Fact: I own over 50 pairs of sneakers.
Nicole Mason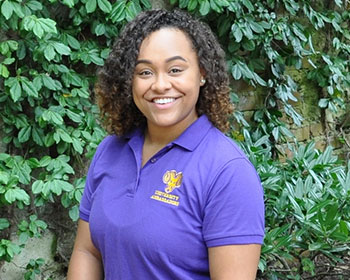 Nicole Mason
Hometown: Media, PA
High School: Penncrest High
Student Involvement: I am the liaison for the Multicultural Recruitment Ambassadors, a member of Kappa Delta Pi and well as Pi Lamda Theta both education honor societies, The Society for Collegiate Leadership and Achievement. I also am an active member of the university's Judicial Hearing board and participate in the women's basketball intermural league. I have previously been an orientation leader, on two executive boards for Residence Hall Association, a peer mentor for the Office of Multicultural Affairs and on the executive board for Poise an inner and outer beauty empowerment club.
Why I chose WCU: I originally chose WCU because of our education program. As soon as I visited I knew this was the one for me. The similarities between my hometown and WCU made this university feel like home. I value the sense of community and diversity around campus and they are part of the reasons I can't imagine going to any other school. I am so glad I chose WCU!
Advice: The best advice I can give is to be involved, on and off campus. Go to as many events and programs as you can. Take a step out of your comfort zone and make new friends while trying something new!
Fun fact: A fun fact about me is I have my driver's license as well as my boating and motorcycle licenses.
Lezlie Blair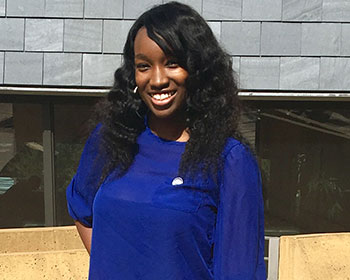 Lezlie Blair
Hometown: Philadelphia, PA
High School: Central High School
Student Involvement: 2015 Orientation Leader, President of CALYPSO, Island Vybz Dance Team Member, Peer Mentor, Member of Zeta Phi Beta Sorority, Inc.
Why did I chose WCU: When I came to visit the campus for the first time I immediately felt welcomed and I could feel the family like vibe from the entire Multicultural community. That's what made me come to the conclusion that I could definitely see myself spending the next four years of my life here.
Advice: Be responsible and hold yourself accountable for your actions. Don't forget you're here for your education first and foremost so don't lose sight of that with your newfound freedom. It's completely possible to enjoy college and keep your grades up, you just have to find your balance.
Fun Fact: I absolutely love musicals! (Even though I can't sing.)
Aalia Muhammad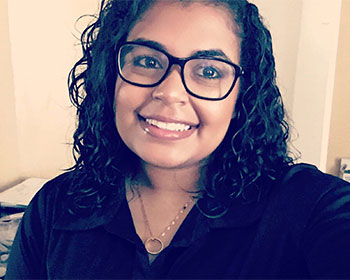 Aalia Muhammad
Hometown: Upper Darby
High School: Upper Darby High School
Student Involvement: Resident Assistant, Multicultural Recruitment Ambassador, Community Service Chair for Minorities in Medicine, LARC Tutor
Why did I chose WCU: At first I wanted to go out of state but when I came to visit, I just loved the atmosphere, I was close to home, and I had made friends that I could count on and the school offered so much opportunity to excel in multiple aspects!
Advice: Don't be afraid to try new things or ask for help and get involved. The students and faculty here are always willing to lend a helping hand!
Fun facts: I can speak three other languages besides English.
Back to top of page.