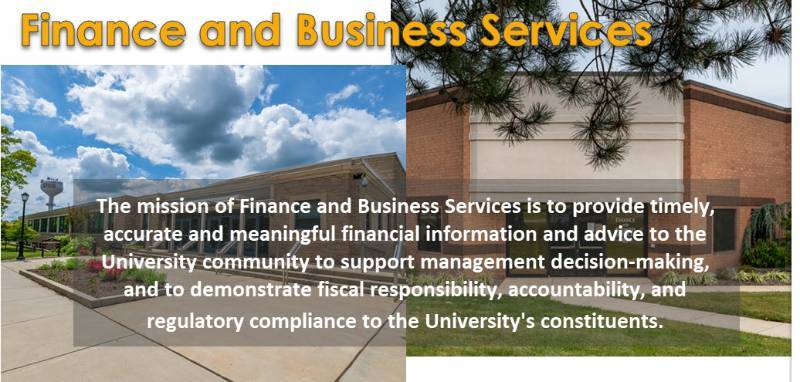 SourcePoint
SourcePoint (aka SAP Ariba) is the Procurement software platform which integrates directly with the SAP financial system. This platform replaces the eReq \ SAP Requisitioning processes.
Visit PASSHE's SourcePoint Portal site to get the latest information for training, FAQs, Policies and Procedures, etc. (PLEASE NOTE: You must be logged onto the VPN in order to access the PASSHE Portal site.)
SourcePoint Training Dates and Registration can also be found on the university's FAST Training site.

Additional Information
---
Finance and Business Services Offices
Accounting and Financial Reporting
The West Chester University Accounting and Financial Reporting Department manages and records financial transactions according to generally accepted accounting principles (GAAP). Key responsibilities include:
Financial Reporting
Year End Close
Fixed Assets Management
Grant Accounting
Bursar's Office
The Bursar's Office is responsible for student billing and collection. Key responsibilities:
Cash receipts
Payment Plans
Student Billing
Tuition and Fees Calculation
Business Services
Business Services is part of the Finance and Business Services Division of the University. Key responsibilities include:
Accounts Payable
Construction Procurement
PCard Administration
Purchasing
University Post Office
Business Systems
Business Systems works to optimize business processes by promoting efficient and effective workflows and system designs. Key responsibilities:
Business System Documentation and Maintenance
Training
Payroll
Payroll is dedicated team of professionals committed to paying university employees on-time and accurately. Key responsibilities include:
Dual Compensation
Faculty and Staff Payroll
Student Payroll
Time Off \ Leave Administration


Back to top of page.