Transit and WCU Shuttle Buses
Many students, faculty, and staff can get to and from WCU by public transit, including via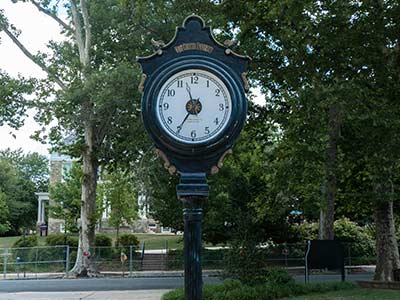 Please note that SEPTA buses, SEPTA Regional Rail, and ChesCo Bus continue to operate with modified schedules and with COVID-19 protocols in place (see SEPTA and ChesCo Bus for more information).
SEPTA and ChesCo Bus tickets and fares may be purchased from SSI on the ground floor of Sykes Student Union.
Worried that taking public transit to campus might leave you stranded in the case of an unexpected or unplanned event? The Emergency Ride Home program can reimburse you for emergency use of a taxi, rental car, or Uber or Lyft. (See the webpage for the Emergency Ride Home for details on the conditions and requirements of this program.)
WCU Shuttle Buses
The university is offering shuttle bus service during the Summer I and II sessions including the North/South Campus Shuttle. Please check WCU's Shuttle Bus Services homepage for details. All passengers are required to wear a mask or face covering.
Visit the homepage of WCU's Shuttle Bus Services and find more detailed information at these pages:
News and Alerts
The Shuttle Bus Welcomes Back WCU Students:

Look for our new bus brochure. It can be found at Residence Halls, bus stops, Public Safety, and Sykes Union. Visit Shuttle Bus Services and Schedules on the web. Contact us at: shuttle@wcupa.edu Have a safe and productive semester!

New Shuttle Bus GPS Service Provider:

The WCU Shuttle Bus Service has a new GPS service provider. Visit the App Store or Google Play and search WCU Shuttle to download the app. Connect to the GPS service provider from your laptop. The previously used DoubleMap app is no longer functional.
Back to top of page.