Timeline:

West Chester through the Years
1871
In 1871, when the Normal School at West Chester first opened its doors, it offered just one field of study – a two-year course in elementary education. One hundred boarding students and 30 day students made up the inaugural class of teachers in training.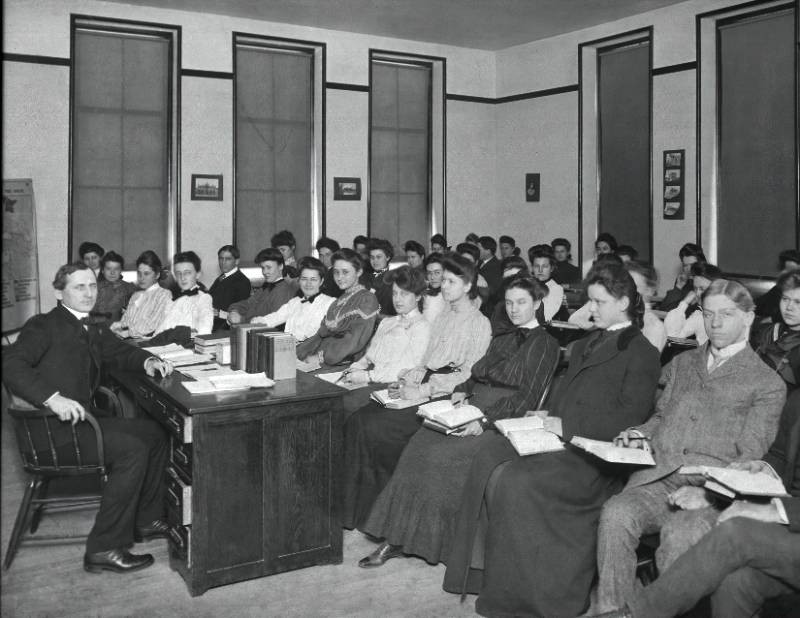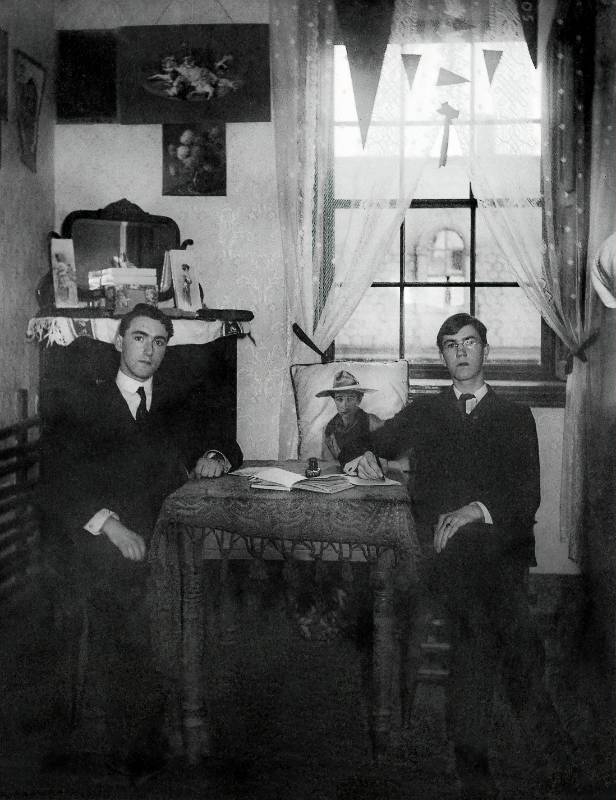 1881
George Morris Philips (seen at left) served as the longest tenured president in the history of the institution, serving from 1881-1920. His title was officially principal, not president. He is remembered as an accomplished educator who demonstrated an unwavering commitment to the success of the normal school. Rammy (at right) stands before Philips Memorial Hall, which was built in 1927.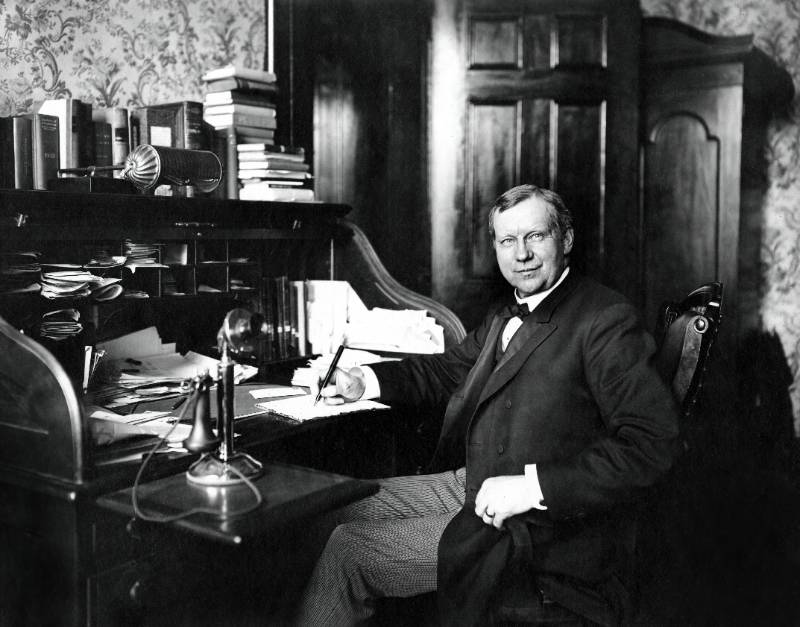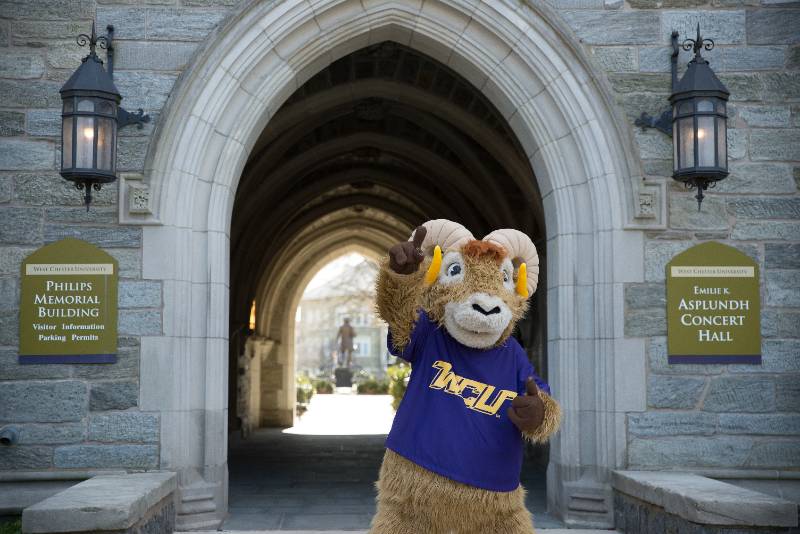 1893
Sports have always played an important role at West Chester. In fact, the second building erected was a gymnasium in 1893, which is seen here behind Recitation Hall in this image (on left) of the 1920-1921 field hockey team.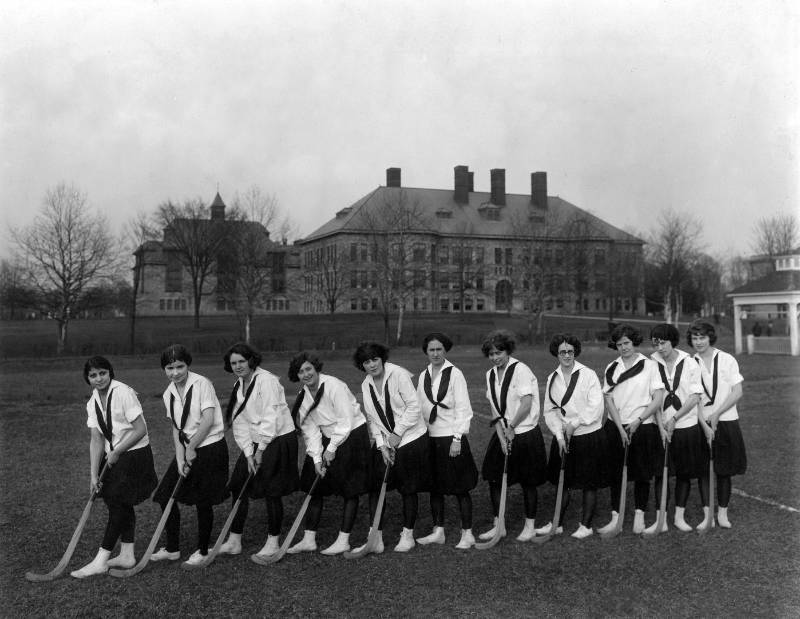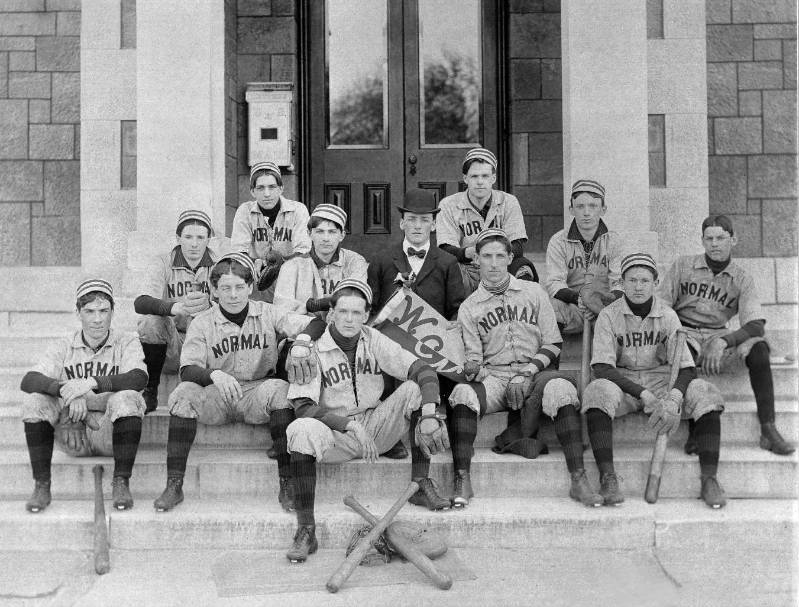 1895
On February 1, 1895, distinguished orator, author, statesman and former slave Frederick Douglass gave his last public lecture on West Chester's campus, just 19 days before his death.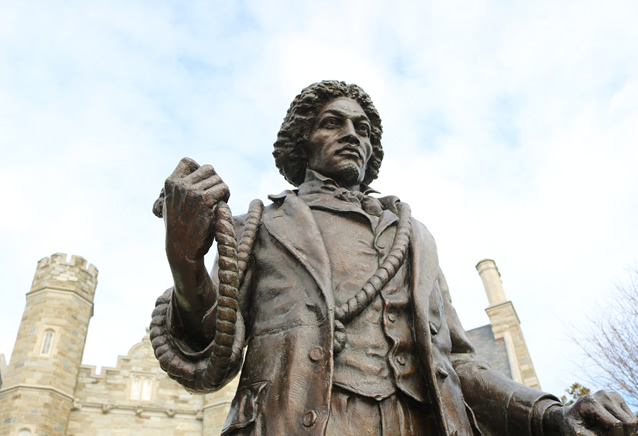 1896
West Chester offered its first official student trip -- to Washington, D.C.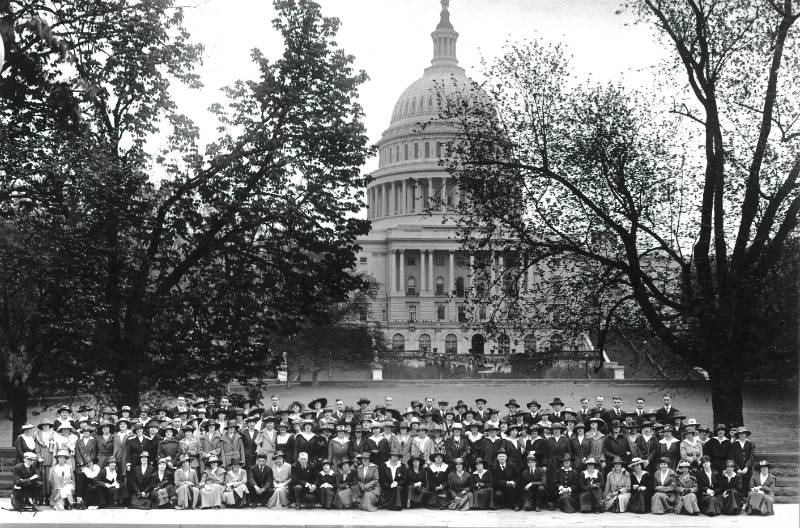 1917
Times were tight at West Chester and nationwide during World War I. On campus, coal was rationed, playing fields were converted to farm fields where students grew crops, and Wayne Field became a military training ground.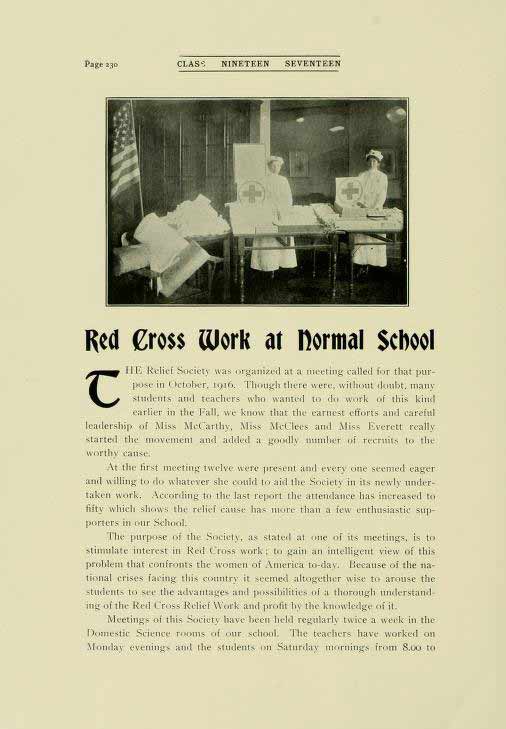 1927
The school is renamed West Chester State Teachers College. Andrew Thomas Smith becomes the first alumnus to head the school and also the first to hold the title of president.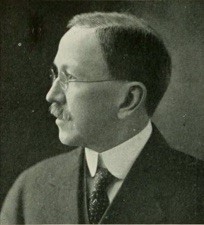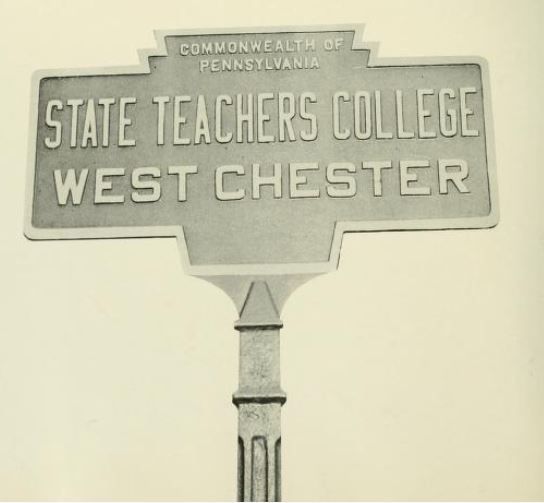 Early 1930's
A jazz group called the Purple and Gold Criterions became a fixture on campus. Larry Ginter (president, Class of 1926) created this band, which is the longest running university/college jazz band in the U.S.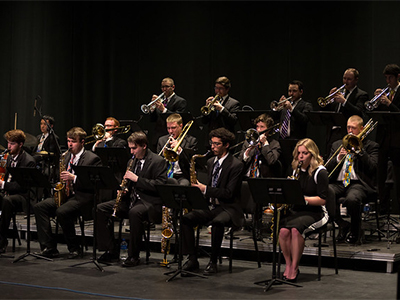 1945
While African-American students were always part of West Chester's student body, they were not afforded the same rights and opportunities as white students. Campus housing opened up to at least a small number of black students, under segregated conditions, as early as 1945. Incrementally, over the decades, more African-American students began to live on campus, including these students from the state college era.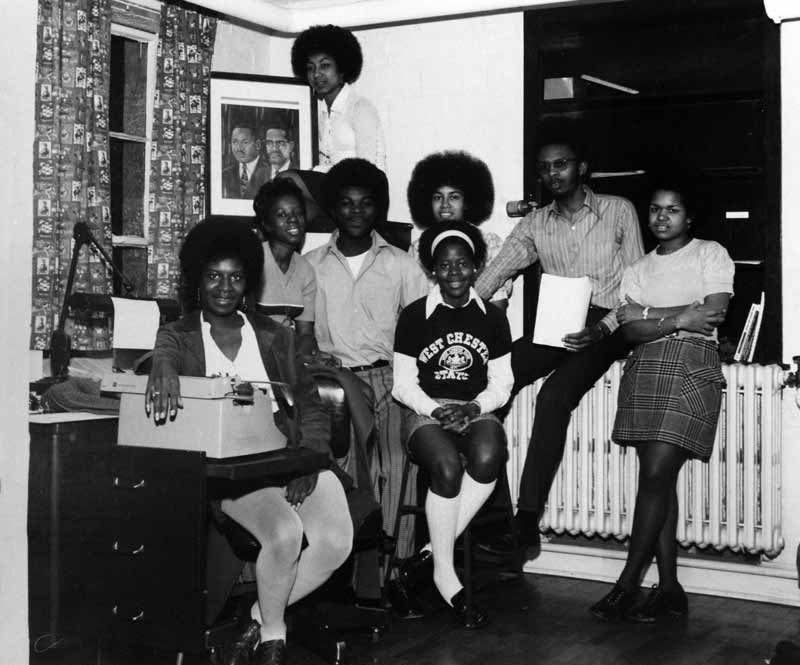 1959
The first graduate class was offered in 1959 in "principles of education." Today West Chester offers 91 master's degrees and four doctoral programs.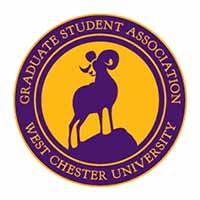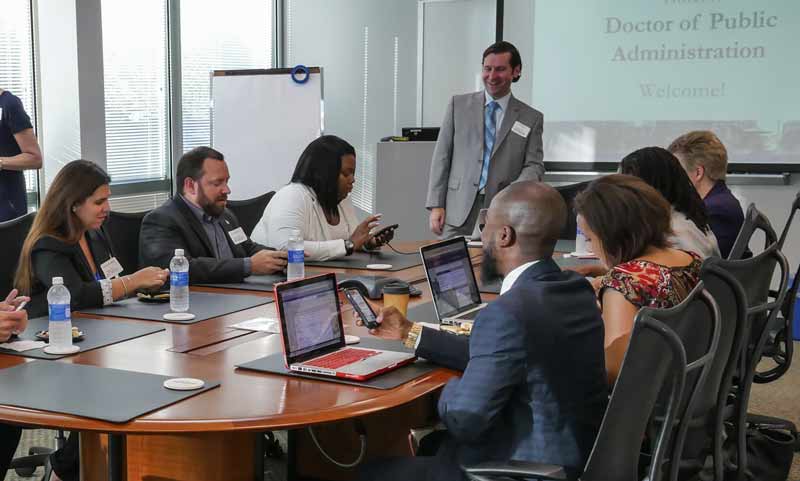 1960
The state legislature officially changed the school's name to West Chester State College.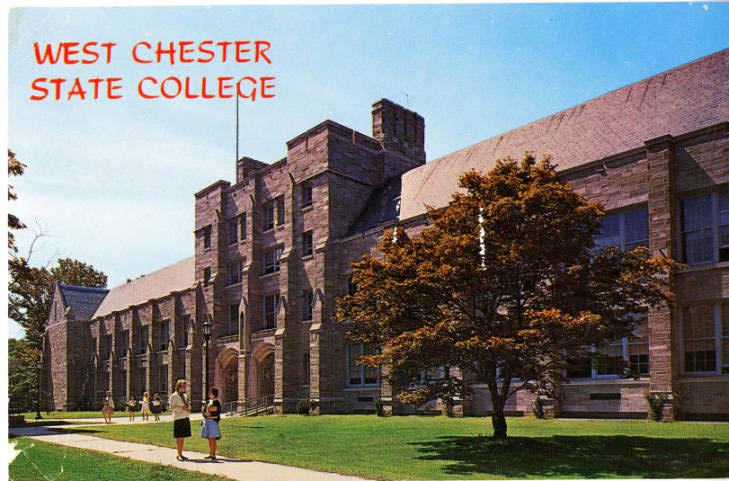 1965
Every current and recent WCU student is familiar with this landmark, the golf-ball shaped water tower that was erected in 1965. Students then were quoted as saying it looked like something in a science fiction movie. Its surroundings will soon include the Sciences and Engineering Center and the Commons.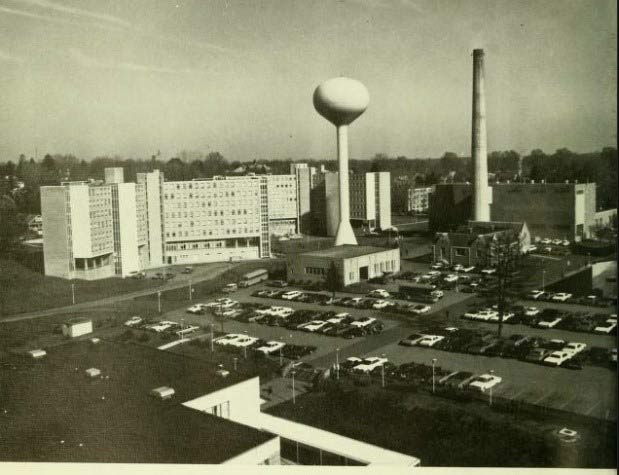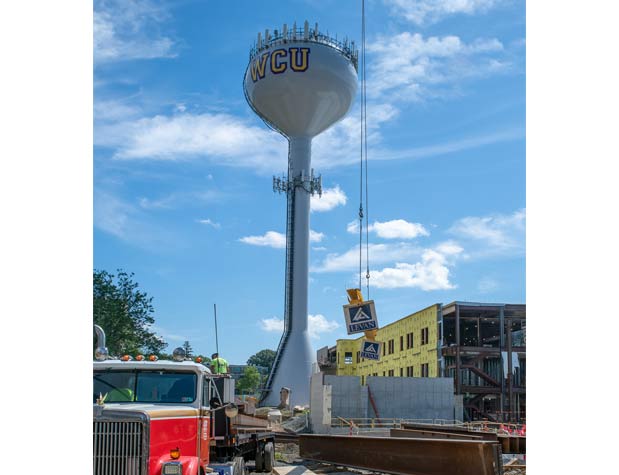 1967
Greek life was introduced during the 1967-1968 school year. By the end of the 1970s, students had established seven fraternities and eight sororities.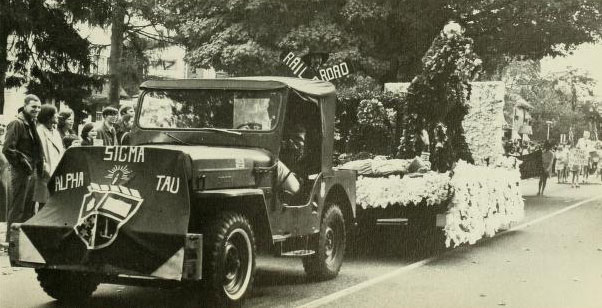 1970
The Sturzebecker Health Science Center became the focal point of South Campus when it opened. It was named in honor of Russell L. Sturzebecker (Class of 1937), who served as the chair of the Health and Physical Education department.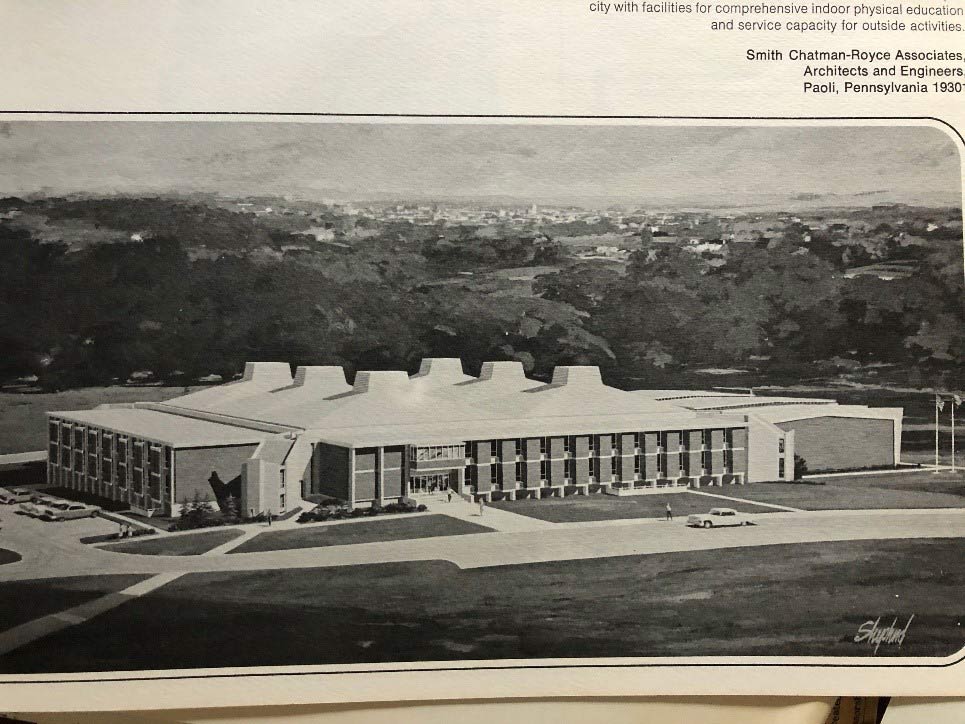 1971
The Gordon Natural Area was established as a protected area. Since then, this 126-acre tract on South Campus has served as a refuge for local wildlife and native plants, and as a multi-use setting for researchers, students, and nature lovers. It is administered in collaboration with the University's Office of Sustainability.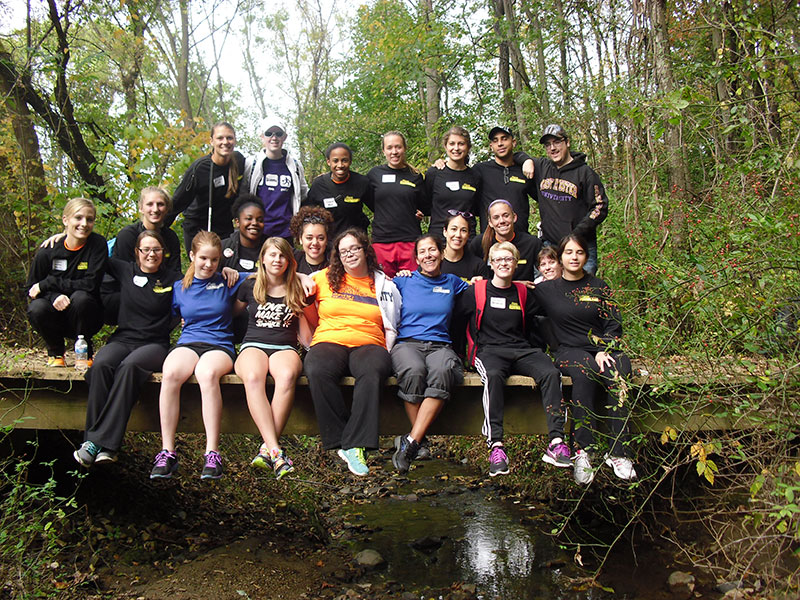 1983
West Chester is now classified as a university. Its official name is West Chester University of Pennsylvania.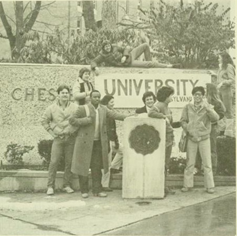 1992
Madeleine Wing Adler became the first female president of West Chester University. During her tenure, the University's enrollment grew, average incoming student SAT scores rose from 940 to 1096, and many new buildings were constructed including residence halls, a science center, performing arts center, and the Graduate Business Center. She retired in 2008.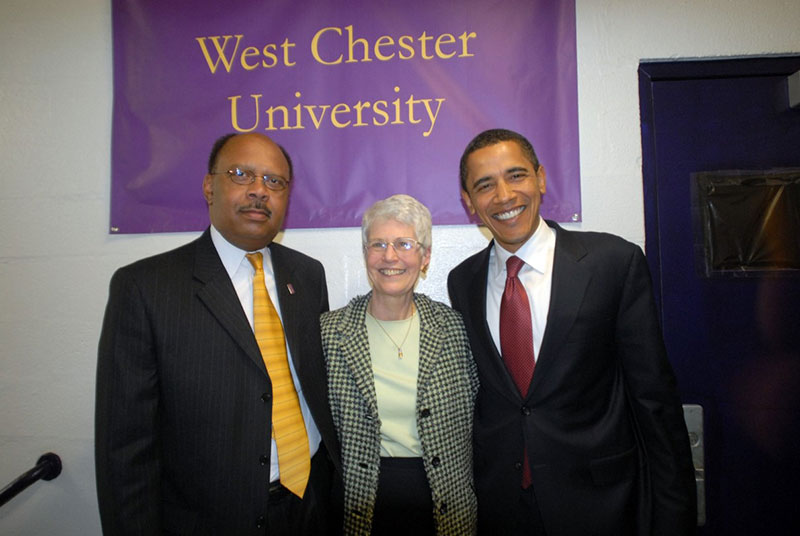 From left, WCU chief of staff Larry Dowdy, Madeleine Wing Adler, and then presidential candidate Barack Obama in 2008
1996
What do bananas have to do with West Chester or with spring? Not much, but that hasn't stopped Banana Day from becoming a beloved rite-of-spring at WCU. While there are competing stories as to who started Banana Day, it's agreed that the first event was held in 1996. Each year, there are contests; a Banana Day t-shirt that can only be won, not bought; and of course, thousands of bananas.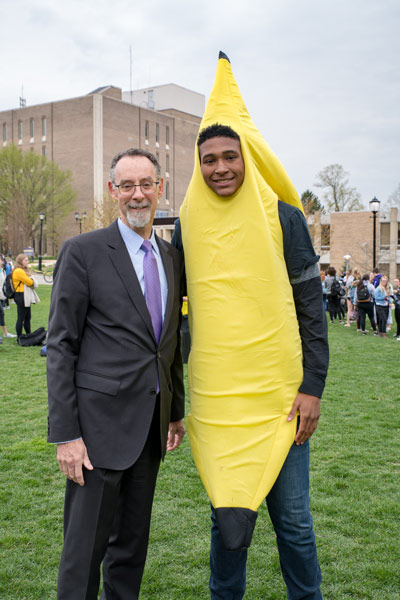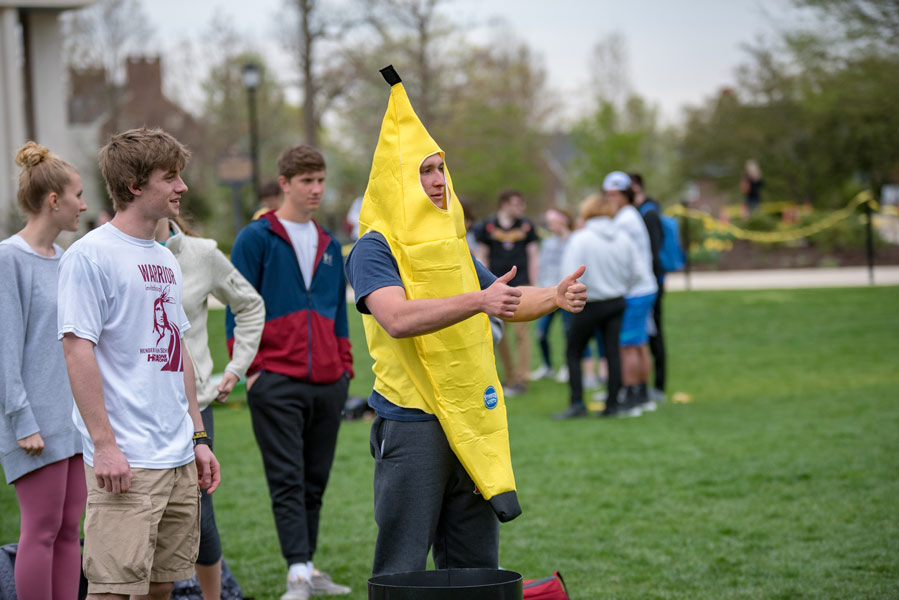 2002
The Graduate Business Center opened in East Goshen Township. Now called the Graduate Center, it houses Continuing Professional Education, the Center for Community Solutions, Counselor Education, and other University programs and initiatives.
2007
Ram Statue
The Ram Statue is installed on campus and quickly becomes a popular spot for Commencement photos as well as new student photos.
Swope Music Building
The Swope Music Building and Performing Arts Center opens. Located on High Street, just south of the Elsie Olita Bull Center, it was designed by MGA Partners under lead architect Alan Greenberger in the shape of a grand piano.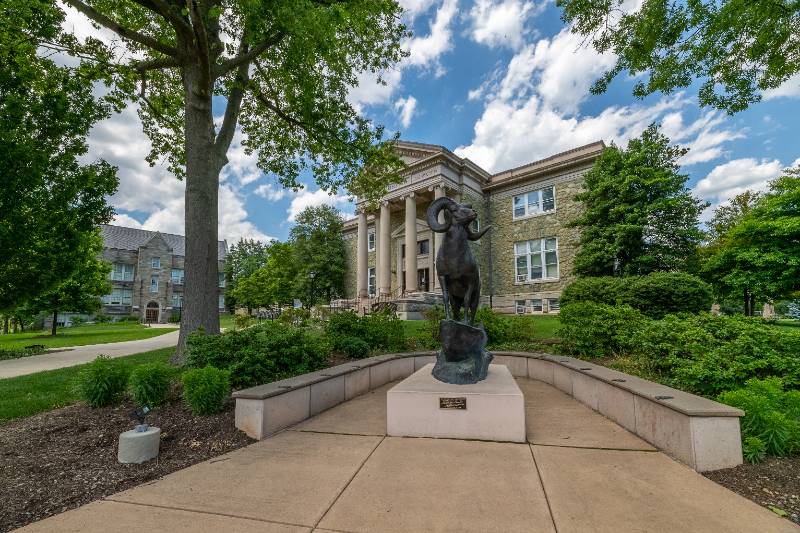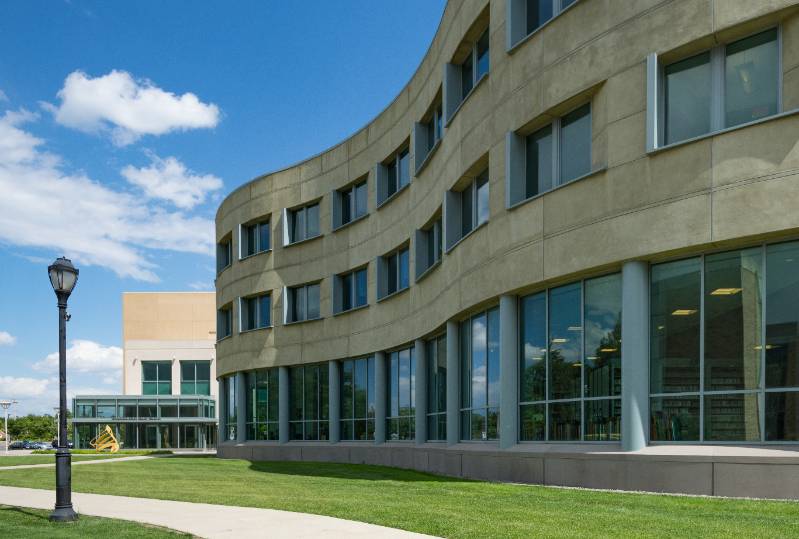 2011
The Greg R. and Sandra L. Weisenstein Veterans Center opened. It offers student military members and their families a coordinated system of support.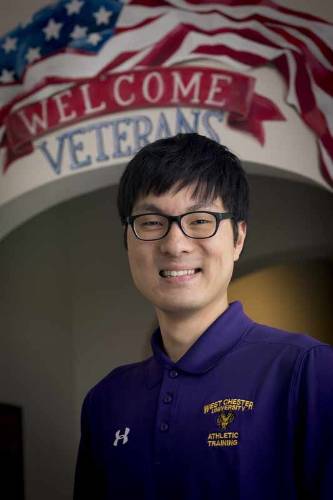 2013
WCU introduced its first doctoral program – the Doctor of Nursing Practice. Now WCU offers four doctoral programs.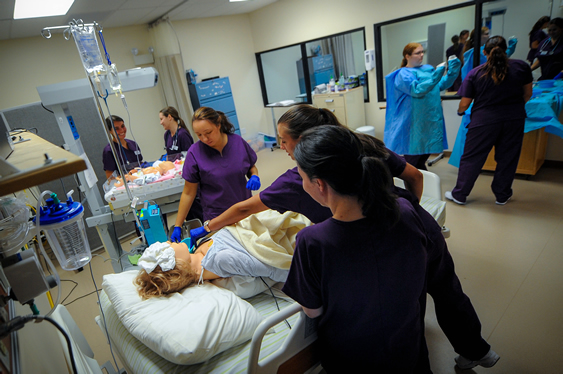 2014
The University's coal-fired power plant was formally de-commissioned. Today, the University heats and cool 50 percent of its buildings with geothermal energy and 50 percent by high-efficiency natural gas boilers.


2016
The Dowdy Multicultural Center, was dedicated on October 21, 2016 in honor of Lawrence A. Dowdy, '73, M '80, for his years of devoted service to the University as a student and later employee. The center promotes multicultural awareness, affirms racial and cultural identity, and empowers all students to challenge systems of oppression.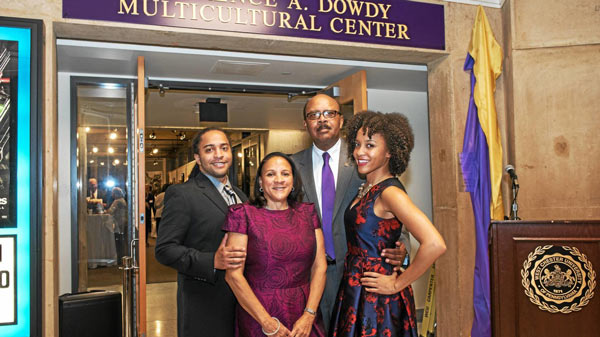 2017
Christopher M. Fiorentino became president of West Chester University on April 21, 2017. President Fiorentino's roots at WCU are broad and deep; in 1983 he began teaching at WCU as an assistant professor, later becoming the dean of the College of Business and Public Affairs (now the College of Business and Public Management), the vice president for External Operations, and then interim president, before being inaugurated as WCU's 15th leader.
2020
West Chester University is home to 17,700-plus students and is recognized as one of the best comprehensive regional universities in the nation. From a top-ranked online MBA degree to its newest academic program – a bachelor of science in biomedical engineering -- West Chester is on the forefront in doing extraordinary things.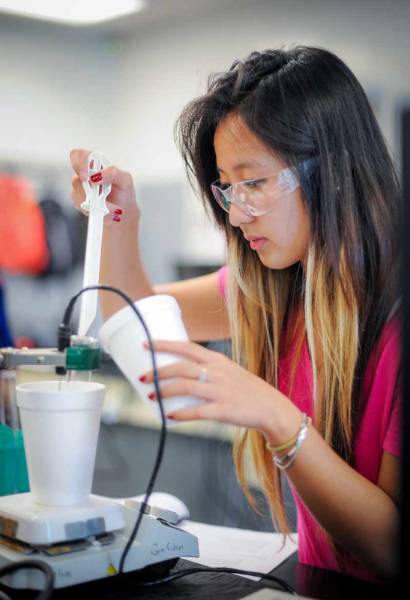 2021
The Sciences & Engineering Center and the Commons is currently under construction and on track for a 2021 opening. Students studying athletic training, nutrition, psychology, social work, speech language pathology and other disciplines will gain field experience in innovative practicum areas in this 176,000 square-foot facility.

Back to top of page.