About Us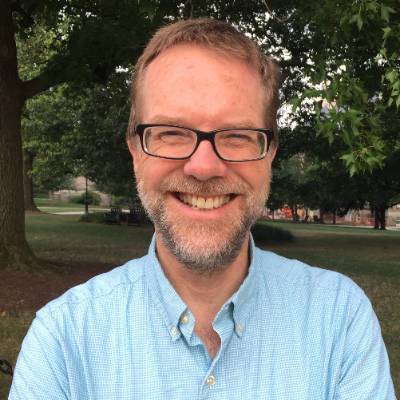 Bradley Flamm
Director, Office of Sustainability
(610) 436-2053
Bradley Flamm has been the Director of West Chester University's Office of Sustainability since 2017 and works with the large and diverse community of students, faculty, staff, and community partners who are active in WCU's Sustainability Council. He holds a doctorate in City and Regional Planning from UC Berkeley and a master's degree in Regional Planning from Cornell University and brings to this work the knowledge and skills he has developed as a professional transportation planner, a researcher and teacher, a food security analyst and community development worker, and an environmental advocate.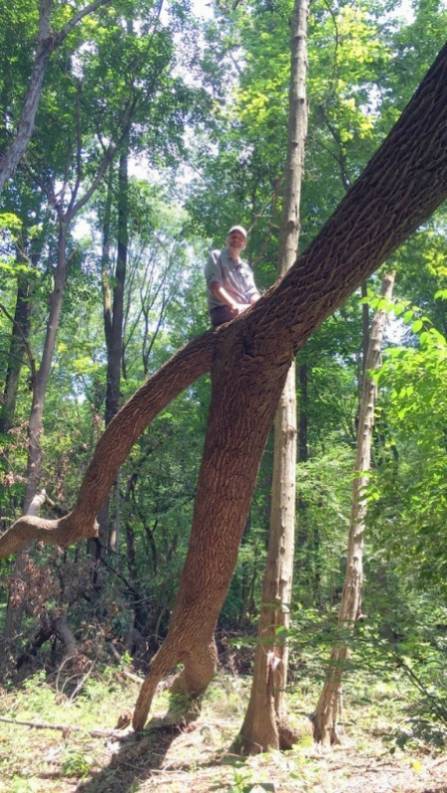 Nur Ritter
Stewardship Manager, Robert B. Gordon Natural Area for Environmental Studies
(610) 436-2722
Nur Ritter became the second Stewardship Manager of the GNA in January 2016. Nur received a B.S. in Botany from the University of New Hampshire in 1993 and a Ph.D. in Natural Resources from the University of New Hampshire in 2000. His doctoral research entailed a country-wide survey of aquatic vegetation and habitats in Bolivia, and focused on evaluating plant species diversity and phytogeographic relationships in a wide range of wetland types.
Before attending university, he worked for 20+ years as a carpenter and contractor. After earning his degrees, he worked as a restoration practitioner for the CSU Stanislaus, Endangered Species Recovery Program (ESRP) for seven years. During this time, he participated in all aspects of the design and implementation of a large-scale habitat restoration study on retired agricultural land in the San Joaquin Valley (California). Subsequently, he returned to New Hampshire where he was employed as a Restoration Ecologist by the New Hampshire chapter of The Nature Conservancy. Nur has also worked as a Contract Botanist and as a self-employed Database Developer.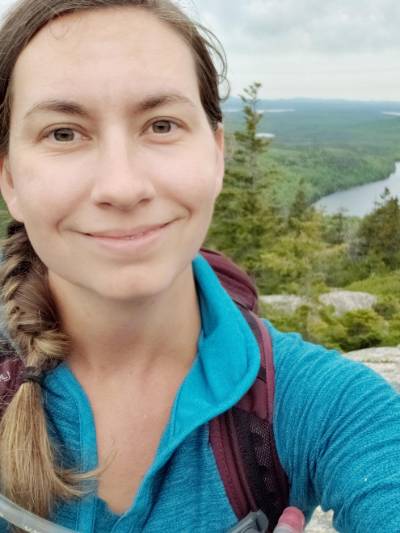 Amy Maxcy
Administrative Assistant
(610) 436-2736
Amy Maxcy joined the Office of Sustainability in the Summer of 2018, and has since worked to provide administrative and communications support to the staff of the Office of Sustainability, students and student organizations with connections to issues of sustainability, the Campus Organic Gardens, the Gordon Natural Area, and the Sustainability Council. She has a B.A. in English from Temple University and a background working on the administrative side of veterinary medicine. In addition to her regular responsibilities, Amy has served on the Green Office Committee, helping to create the first Green Office Program for WCU, and works on zero waste initiatives, like the Pack it Up - Pass it On move out program.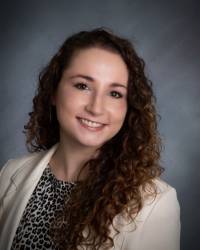 Chelsea Leffler
Graduate Assistant for Data Monitoring and Analysis
Chelsea Leffler (she/her) is in WCU's M.S. Industrial Organizational Psychology program graduating in May 2023. Chelsea currently holds positions as a consulting research / project management intern at Talent Metrics Consulting, and as Graduate Assistant of data monitoring and analysis for West Chester University's Office of Sustainability. Her areas of interest include mental health awareness in organizations, sustainability, diversity, equity and inclusion, psychometrics and qualitative/quantitative data assessment/analysis. In her free time, she enjoys walks in nature, music festivals, playing Nintendo, exploring the city of Philadelphia where she lives, and spending time with friends.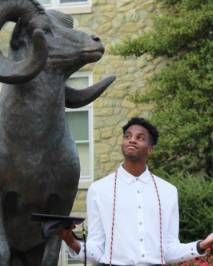 Zahir Chapman
Graduate Assistant for Social Media and Student Outreach
Zahir Chapman is a 5th year Graduate student at West Chester University pursuing his master's in Communication and Media. He serves as the Graduate Assistant for Social Media and Student Outreach for the Office of Sustainability. He graduated in 2022 from West Chester University with a Bachelor of Arts in Media and Culture with Summa cum laude honors. He is a member of the Track and Field Team, Student-Athlete Advisory Committee, Black Student Union, and The Hidden Opponent at West Chester University. He has an interest in sports, mental health awareness, traveling, social media and video games and hanging out with friends and family during his free time.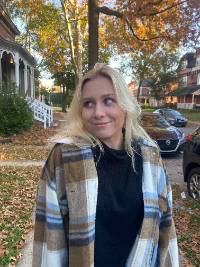 Jenna Speicher
Graduate Assistant for the Sustainability Peer Education Program
Jenna Speicher is a current graduate student working to obtain her M.Ed. in School Counseling. After graduating with a degree in Psychology from WCU in 2022, it is her fifth year living among the university grounds/borough. With a background in the Sister to Sister Peer Mentoring program that operates through Greek Life on campus, Jenna has a passion for educating students at West Chester about various emotional and social issues. Some of her interests include mental health awareness and promotion, sustainability, and creating a safe campus that provides opportunity for all students, regardless of major, background, or physical appearance. If you see Jenna around the borough, definitely say hello!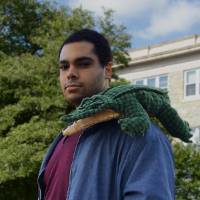 Christian Lindsay
Graphic Design Intern
Christian Lindsay is a student graphic designer for the Office of Sustainability. With a big heart for nature and the topic of sustainability, he strives to make each design look and feel organic and comfortable. Christian is expected to graduate in May 2023 with a B.F.A. in Graphic and Interactive Design, as well as a minor in Art History.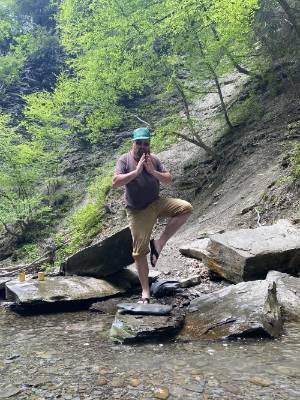 Sean Donoghue-Neider
Office of Sustainability Intern
Sean Donoghue-Neider is a junior Transfer student at West Chester studying Urban and Community Change with a minor in Sustainability. One year ago, he relocated to the West Chester Area after living in Seattle, WA for 19 years. The move was in an effort to finish his Bachelor's degree. Sean works part time as a job coach with adults that have cognitive disabilities through a nonprofit called Community Integrated Services. At the beginning of the fall semester, Sean was hired as a work study intern for the West Chester Office of Sustainability. He works to engage students on campus in awareness and assist in efforts related to Sustainability. He is passionate about Social Justice, Sustainability and Place Based Education. One day he hopes to establish an independent school based on those ideals!
Back to top of page.