Sustainability
Who We Are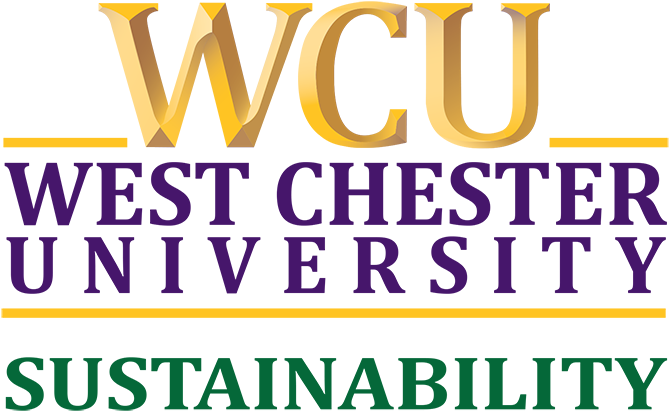 To live and work sustainably means to perpetuate the health and welfare of people, economies, and the environment. Sustainability is about ensuring that all people - today and into the future - can live in healthy communities and participate in productive local economies without sacrificing environmental integrity. It's a simple yet powerful concept that ties together human happiness and well-being with the quality and health of environmental systems. Thus, sustainability issues incorporate such wide-ranging topics as biodiversity loss, climate change, social justice, and more.
West Chester University seeks to be a leader in local, regional, and global sustainability efforts. This website documents the university's efforts in sustainability and provides numerous resources for individuals, organizations, and communities.
Join us as we carry out the single most critical task of the 21st century!
News and Upcoming Events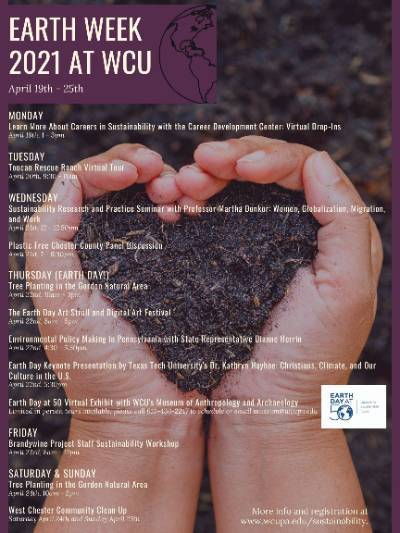 Earth Week 2021 at WCU
MONDAY
Learn More About Careers in Sustainability with the Career Development Center: Virtual Drop-Ins
April 19th, 1 - 3pm
TUESDAY
Toucan Rescue Ranch Virtual Tour
April 20th, 9:30 - 11am
WEDNESDAY
Sustainability Research and Practice Seminar with Professor Martha Donkor: Women, Globalization, Migration, and Work
April 21st, 12 - 12:50pm
Plastic Free Chester County Panel Discussion
April 21st, 7 - 8:30pm
THURSDAY (EARTH DAY!)
Tree Planting in the Gordon Natural Area
April 22nd, 10am - 3pm
The Earth Day Art Stroll and Digital Art Festival
April 22nd, 8am - 5pm
Environmental Policy Making in Pennsylvania with State Representative Dianne Herrin
April 22nd, 4:30 - 5:30pm (no registration required)
Earth Day Keynote Presentation by Texas Tech University's Dr. Kathryn Hayhoe: Christians, Climate and Our Culture in the U.S.
April 22nd, 5:30pm
Earth Day at 50 Virtual Exhibit with WCU's Museum of Anthropology and Archaeology
Limited in person tours available, please call 610-436-2247 to schedule or email museum@wcupa.edu
FRIDAY
Brandywine Project Staff Sustainability Workshop
April 23rd, 8am - 12pm
SATURDAY & SUNDAY
Tree Planting in the Gordon Natural Area
April 24th, 10am - 2pm
West Chester Community Clean-Up
April 24th and 25th, all day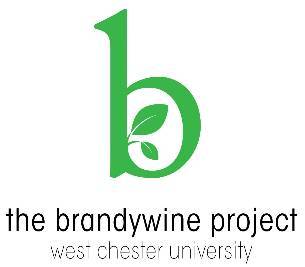 Brandywine Project Staff Sustainability Workshop
West Chester University's Sustainability Council and Office of Sustainability are pleased to sponsor another Brandywine Project Staff Sustainability Workshop on the morning of Friday, April 23, 2021.
Offered for the third time online, the workshop focuses on the role of staff members at WCU in supporting the university's sustainability commitments. It's appropriate for WCU faculty members and students too and they're also encouraged to attend.
This workshop introduces participants to:
the concept of environmental, social, and economic sustainability,
the sustainability commitments and accomplishments of West Chester University, and
the new WCU Green Office Program
Staff members from all offices and departments on campus are encouraged to participate.
Everyone is welcome to register for the workshop and attend either:
all of the sessions, if you've never participated in a Brandywine Workshop before, or
just from 11 am to noon when we'll officially launch the Green Office Program.
The workshop will be facilitated by WCU staff and faculty and the program will include presentations, interactive sessions, networking opportunities, and time to meet new colleagues.
LOGISTICS: Held online via Zoom videoconferencing software; registration via PASSHE Academy; additional details will be sent on Monday, April 19, 2021. Contact Amy Maxcy of WCU's Office of Sustainability (amaxcy@wcupa.edu; 610-436-2736) for further details and with any questions.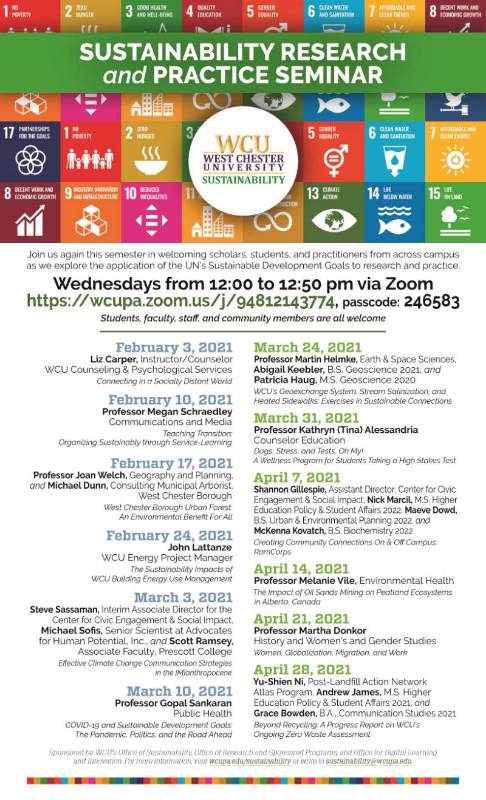 Sustainability Research and Practice Seminar
The Sustainability Research and Practice Seminar is back for the Spring 2021 Semester! Wednesdays, grab your lunch and log on from 12pm to 12:50pm for a casual, yet inspiring talk from researchers and practitioners across a wide variety of disciplines. See the full schedule of speakers below!
Schedule of Speakers - Spring 2021
2/3 Liz Carper, Instructor/Counselor WCU Counseling & Psychological Services - Connecting in a Socially Distant World View recording
2/10 Professor Megan Schraedley, Communications and Media - Teaching Transition:
Organizing Sustainably through Service-Learning View recording
2/17 Professor Joan Welch, Geography and Planning, and Michael Dunn, Consulting Municipal Arborist, West Chester Borough - West Chester Borough Urban Forest: An Environmental Benefit For All View recording
2/24 John Lattanze, WCU Energy Project Manager - The Sustainability Impacts of
WCU Building Energy Use Management View recording
3/3 Steve Sassaman, Interim Associate Director for the Center for Civic Engagement & Social Impact, Michael Sofis, Senior Scientist at Advocates for Human Potential, Inc., and Scott Ramsey, Associate Faculty, Prescott College - Effective Climate Change Communication Strategies in the [M]anthropocene View recording
3/10 Professor Gopal Sankaran, Public Health - COVID-19 and Sustainable Development Goals: The Pandemic, Politics, and the Road Ahead View recording
3/24 Professor Martin Helmke, Earth & Space Sciences, Abigail Keebler, B.S. Geoscience 2021, and Patricia Haug, M.S. Geoscience 2020 - WCU's Geoexchange System, Stream Salinization, and Heated Sidewalks: Exercises in Sustainable Connections
3/31 Professor Kathryn (Tina) Alessandria, Counselor Education - Dogs, Stress, and Tests, Oh My! A Wellness Program for Students Taking a High Stakes Test View recording
4/7 Shannon Gillespie, Assistant Director, Center for Civic Engagement & Social Impact, Nick Marcil, M.S. Higher Education Policy & Student Affairs 2022, Maeve Dowd, B.S. Urban & Environmental Planning 2022, and McKenna Kovatch, B.S. Biochemistry 2022 - Creating Community Connections On & Off Campus: RamCorps View recording
4/14 Professor Melanie Vile, Environmental Health - The Impact of Oil Sands Mining on Peatland Ecosystems in Alberta, Canada View recording
4/21 Professor Martha Donkor, History and Women's and Gender Studies - Women, Globalization, Migration, and Work
4/28 Yu-Shien Ni, Post-Landfill Action Network Atlas Program, Andrew James, M.S. Higher Education Policy & Student Affairs 2021, and Grace Bowden, B.A., Communication Studies 2021 - Beyond Recycling: A Progress Report on WCU's Ongoing Zero Waste Assessment
Stream Live via Zoom!
Meeting ID: 948 1214 3774
Passcode: 246583
Certifications and Memberships
Back to top of page.