Graduate Dean's Professional Development Award
Formerly the Graduate Dean's Scholarship Award
The Graduate Dean's Professional Development Award provides funding to current graduate students to attend conferences that are beneficial to professional development and degree advancement. To be eligible, graduate students must be actively enrolled in classes at WCU, and the professional conference must take place while the graduate student is actively enrolled. Students who are presenting at a conference are eligible for an award up to $500 for domestic travel or up to $1,000 for international travel. Students who are attending a conference domestically are eligible for an award up to $250 or up to $750 for international conferences. Students may apply for the award once per academic year.
Applications are reviewed three times per year. Students are encouraged to submit an application for the award as early as possible in the semester to increase the likelihood of funding.

Applications will reopen for the Spring cycle shortly.
| Application Deadline | Award Notification |
| --- | --- |
| September 19 (Fall deadline) | October 1 |
| October 12 (Fall deadline) | October 31 |
| February 8 (Spring and Summer deadline) | February 22* (see below) |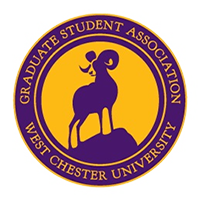 *Notifications for ALL SUMMER REQUESTS will be sent by April 15.

Students attending conferences in spring and summer are not required to wait until that term to apply for an award. Every effort will be made to equitably distribute funds and allow students to get an award offer early to assist in financial planning to attend conferences.
Application & Review
Students must submit an application for the award including information about the conference and a statement about its professional development benefits. The conference must be related to the student's graduate degree program. This award cannot be applied to study abroad opportunities or other university-sponsored events. [Application is now closed]
Award notification letters will be sent to students' WCU email addresses by the date listed above for each application cycle.
WCU employees, including those enrolled in graduate programs, are not eligible for the Graduate Dean's Professional Development Award.


Reimbursement
Reimbursements will be issued after the date of the conference. Awardees must submit original, itemized receipts for all expenses that are being reimbursed at the same time. Receipts must include the payment method used, the total amount paid, and a zero balance. Credit card statements, screen shots, online banking screens, and reservation confirmations will not be accepted as receipts. All expenses submitted for reimbursement must be directly related to conference attendance. Awards will not cover vehicle mileage, gas, rental car charges for days before/after the conference, alcoholic beverages, incidentials, leisure/recreational activities, or any expenses that are not for the awarded student. If you are staying in a hotel in Pennsylvania and are seeking reimbursement through this award, you must submit a tax exempt form to the hotel when you check in. Sales and local occupancy taxes are not reimbursable through the university. Please contact
GradDeanAward@wcupa.edu
to obtain this form. Proof of presentation, such as the conference program and photo, must be provided for students receiving the presentation award amount. If proof of presentation is not submitted, the award will be reduced to the attendance reimbursement rate. REIMBURSEMENT FORM

All students must submit the online REIMBURSEMENT FORM.

Receipt/Proof of Presentation Submission Instructions:
Upload with Online Reimbursement Form (Strongly Recommended)
Must be submitted in PDF or Word format. Screen captures cannot be accepted. Please keep original documents in case they are needed for reference.

Drop Off In-Person
After submitting online reimbursement form, bring original physical receipts to McKelvie Hall and leave with representatives at front desk. Please keep copies in case they are needed for reference.
McKelvie Hall, 102 W. Rosedale Ave. Hours: Monday - Friday 8:00am - 4:30pm.

All receipts are subject to review and approval. After submission, please allow up to 1 month to receive your check in the mail. The check will be mailed to the address you entered on your Graduate Dean's Professional Development Award application.
Contact
For questions about the award, please email GradDeanAward@wcupa.edu.