Accelerated BA to MA in Languages and Cultures (tracks in French, German, and Spanish)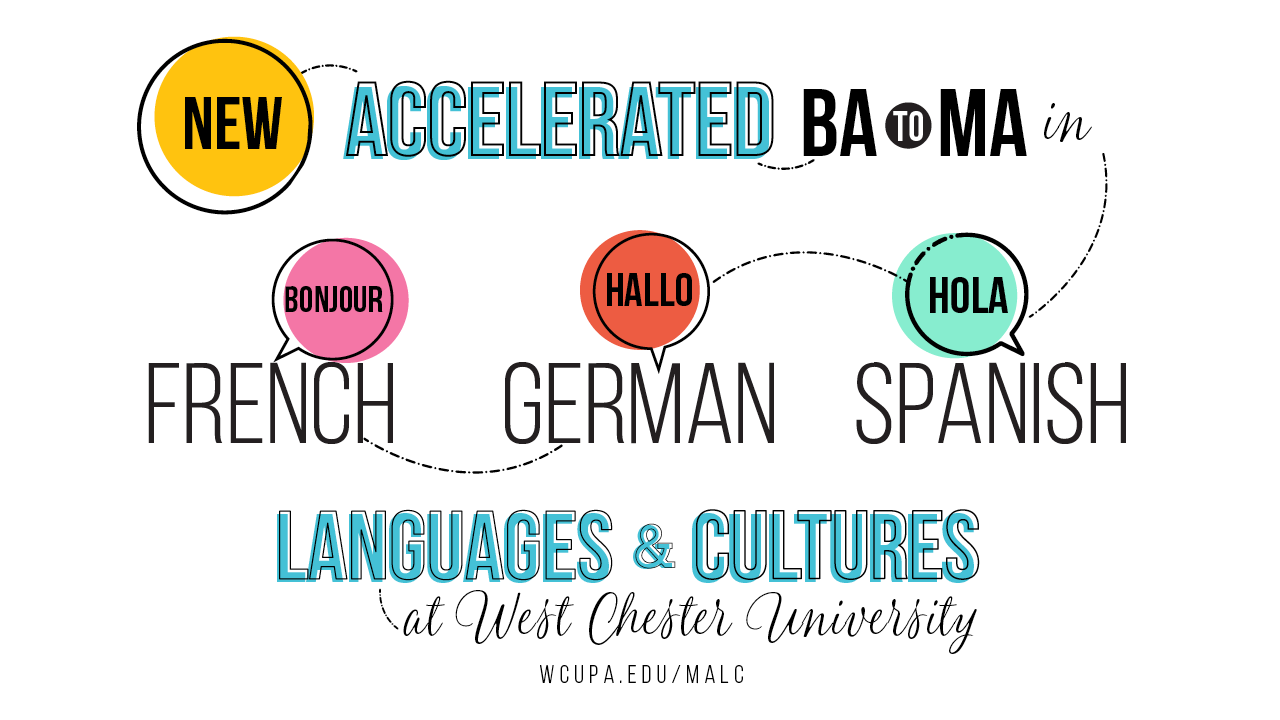 B.A. in Languages and Cultures majors are required to take 30 credits of major requirements in their concentration language. Students with junior standing and a 3.0 cumulative GPA (or higher) may apply to the Accelerated Program wherein they can fulfill up to 12 credits of their undergraduate major courses with 500-level graduate courses in their concentration language.
HOW DOES IT WORK?
In the Accelerated Program, up 12 credits in 500-level courses count toward completion of the B.A. program and also go toward the completion of the M.A. degree in Languages and Cultures, with tracks in German, French, and Spanish. (Specifically, up to four 500-level courses taken as an undergraduate student will count towards the six Target-Language Courses required for the M.A. degree in Languages and Cultures.)
Accelerated Program students pay undergraduate tuition for graduate courses and are subsequently accepted into the M.A. program in Languages and Cultures following conferral of the undergraduate degree. Once admitted in the MA program, accelerated students could have just 7 more courses left to complete to their MA curriculum.
HOW TO APPLY?
Languages and Cultures Majors with 3.0 Cumulative GPA are eligible to apply
Students may begin Accelerated courses in their Junior year, or as soon as they have completed 60 credits
What to submit?

A brief goals statement (1-3 paragraphs) in PDF format

Let us know about your academic, professional, and/or cultural experience and achievements related to your language of study, and tell us about your career goals

Download and sign: Accelerated BA to MA Enrollment Form
QUESTIONS?
GLOBAL CAREERS
Our graduates go on to careers in diverse fields such as:
Business
Diplomacy
Education
Health care
Immigration policy
International development
Law enforcement
Legal interpreting
National security
Nonprofit leadership