Sigma Delta Pi
Membership Requirements
Undergraduate Students:
you have completed (or got credit for) both SPA 301 and SPA 302 as well as one of the following courses: SPA 304, SPA 310, SPA 313, SPA 315, SPA 320 or SPA 321, with a final grade on them before applying. If you are a minor, and took one of those courses in the Fall as your last course, you can apply in early Spring once you have a grade in that course. If you are currently enrolled in one of those courses, you need to apply once you have finished that course (to be considered for membership the following year).
you have a minimum cumulative GPA of 3.2;
your Spanish courses GPA is at least 3.4;
and you have already completed more than 45 credits of coursework at the university.
Graduate Students:
"Graduate students who have been unconditionally admitted to a degree-granting program may be elected to membership upon completion of two graduate courses in Spanish with an average which, if continued, will make them eligible for a graduate degree."
Membership Benefits
Graduation Honor Cords
If you are graduating, and would like to wear the Sigma Delta Pi Honor Cords at your ceremony, please purchase the cords here.
Membership Application
Fill out the SDP Membership application
Spring 2023 deadline for submission and consideration: Monday, April 3rd, 2023, by 5:00 pm. Submit all materials electronically to Dr. Megan Corbin via email MCorbin@wcupa.edu.
Contact Information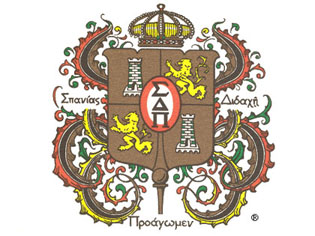 Back to top of page.