Accessing Navigate Training Documentation
The Navigate team has set up a section for Navigate training materials on the WCUTraining website.
The easiest way to access this site is to go to www.wcupa.edu/Navigate and click on Navigate Training.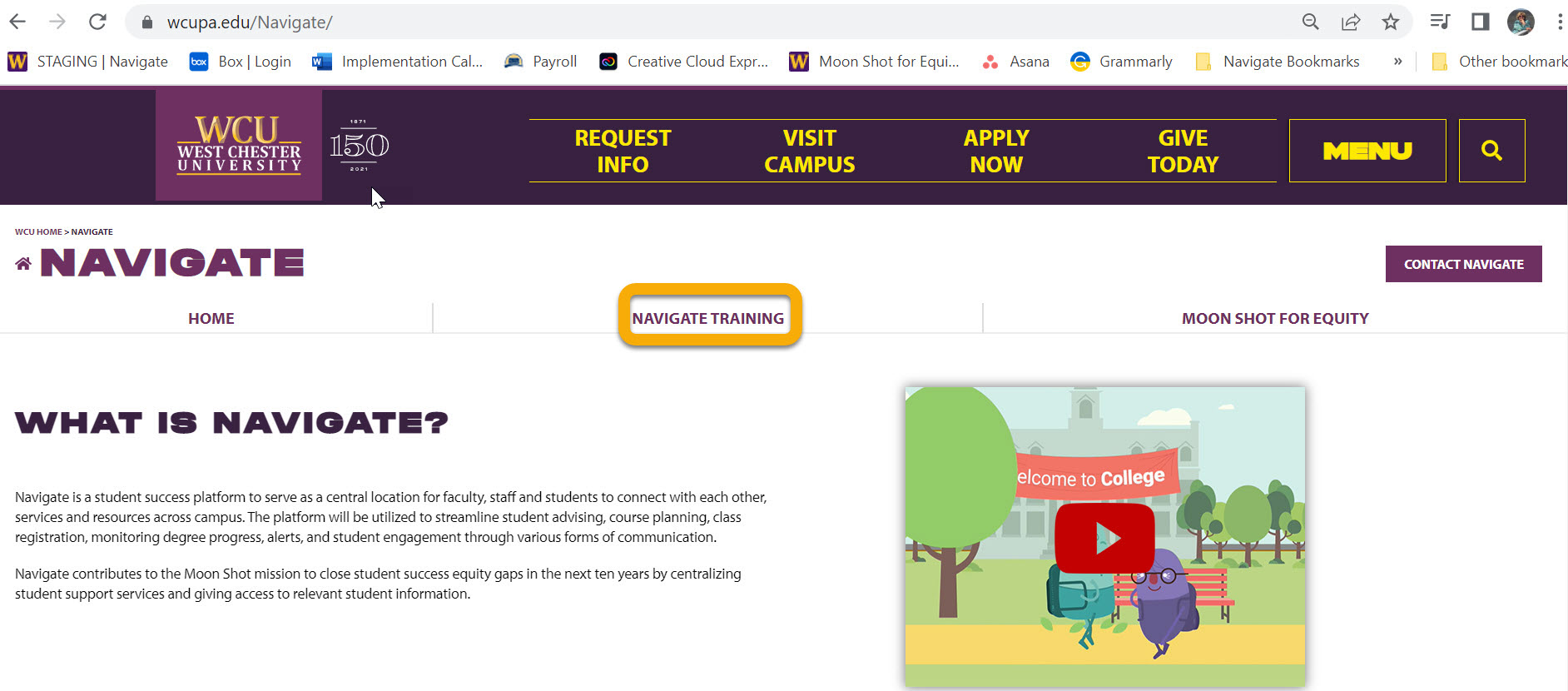 The Navigate Training is divided into User Sections and the most pertinent information is stored there.

Example: Instructional Faculty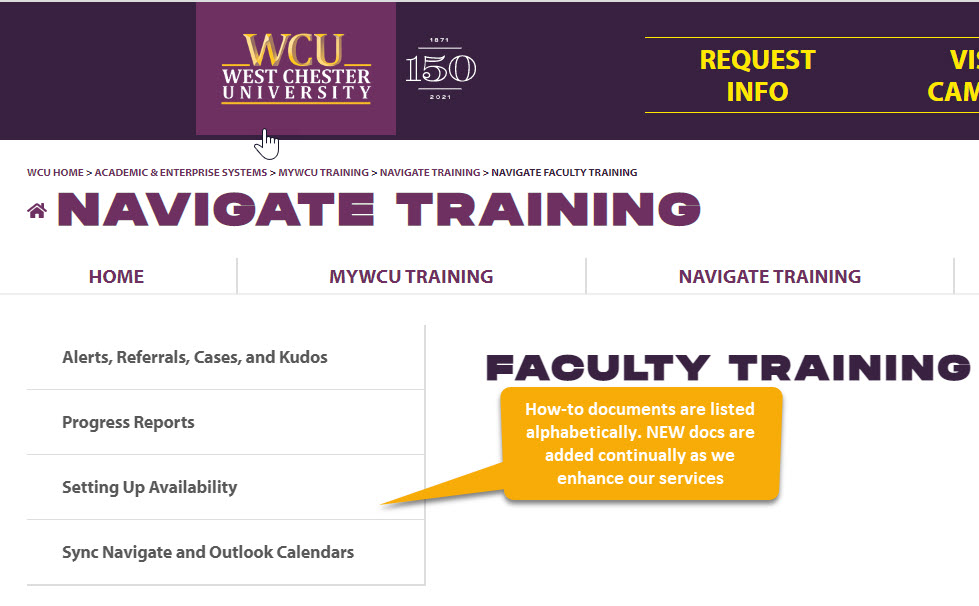 Back to top of page.